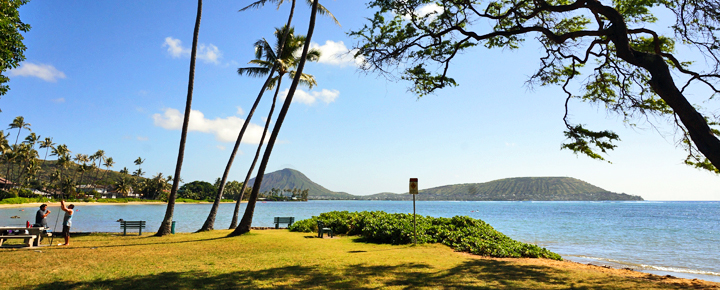 Living in Hawaii is something many visitors think about for years. And if you just need another reason for a Hawaii vacation, here you go. Although not a part of the report, we think a natural extrapolation is that spending any amount of time here in Hawaii is beneficial for our visitors' health as well. A Hawaii vacation, starting of course with cheap flights to Hawaii, may be just what the doctor ordered.
Hawaii has just been ranked the healthiest state in the annual United Health Foundation findings for 2018. Health rankings for those living in Hawaii have been near the top of their national list since it was started 28 years ago. Active lifestyle opportunities and an overall good medical system are among the reasons stated in the study. Massachusetts came in 2nd, and Louisiana was in last place.
With relatively clean air and water, a lack of population density, great year round weather and typically less stress among other things, we concur with their findings.
Living in Hawaii | The Good and Bad
Hawaii's health strengths include:
Lower percentage of obesity
Fewer smokers
Low percentage of uninsured
Lack of children in poverty
Less disparity in health status
Fewer preventable hospitalizations
Good public health funding
Less cancer deaths
Fewer Violent crimes
Quality dentists
Our challenges are
Alcohol abuse
Low percentage of high school graduates
High rate of low birth weights
High rate of salmonella cases
Low rate of immunizations
You can read the health ratings for Hawaii and other states.
What's your take as a Hawaii visitor or resident?
Disclosure: We receive a small commission on purchases from some of the links on Beat of Hawaii. These links cost you nothing and provide income necessary to offer our website to you. Mahalo! Privacy Policy and Disclosures.