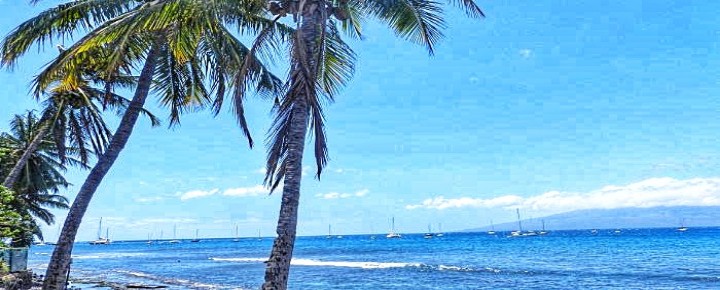 Governor Ige late yesterday approved the mandatory contact tracing requirement for all travelers from both the mainland and interisland to Maui. We have more details on when that starts and how it will work below. When contact tracing on Maui was first proposed, you were outspoken and mostly opposed to the idea in the comments we received.
Tip: You must download the AlohaSafe Alert App on your phone before departing for Maui. If you do it on arrival, it's too late (see below).
Interestingly, the governor found the issue adequately compelling to issue yesterday's emergency health rule. At the same time, however, that left us wondering why it would not apply to the entire State of Hawaii rather than just Maui arrivals.
One of the most frequent complaints you've addressed for months now is the inconsistency of rules between islands, and here is just another example of that still happening.
Lastly, it is interesting to note that there are a few limited exemptions to the requirement.
Contract tracing app controversy.
Last summer, the government's NIH said about these apps, "Contact-tracing apps might be an effective way of controlling the pandemic through the next phases. However, to be effective, contact tracing must be supported not only by solid technology, capable of minimizing the risk of attacks but also by a system offering safe communication with appropriate authorities."
A Brookings Institute article stated, "Contact-tracing apps have to be administered by someone, and that someone is usually a government-led public health system. Many communities have deep and justified concerns that their governments will use the public health crisis to expand surveillance and violate their rights, and continued, "We worry that contact-tracing apps will serve as vehicles for abuse and disinformation."
Exceptions to the Maui contact tracing requirements.
There are only a few situations that will not require the AlohaSafe Alert App. And we aren't sure if all of them even make sense. Consider number three, for example. In any event, the exceptions are as follows:
1. Use an alternative contact tracing app. (Must be a Google-Apple Exposure Notification System).
2. Anyone under the age of 18. (Makes sense).
3. Those who do not possess a mobile device, when at least one person in the party has the app. (Here, they assume that everyone stays together on a Maui vacation when we know that's not the case).
Go to Pre-Health Emergency Rules to read the proclamation.
New Contact Tracing Rules Start 1/19/21.
The latest emergency rules read as follows. "All travelers into Maui County, whether interisland or transpacific, who wish to avoid quarantine by pre-testing within the State's Safe Travels Program, must additionally download either the AlohaSafe Alert application or another Google-Apple Exposure Notification System application, or enable their exposure notification setting on their mobile device. Proof of registration, such as showing airport screeners or any law enforcement officer, the application installed or setting enabled on a traveler's mobile device, is required. Failure to register with an exposure notification system before arrival into Maui County shall result in mandatory quarantine, except for any individual under the age of 18 or who does not possess a mobile device. Only for those who do not possess a mobile device, at least one individual in their traveling party will be required to comply."
We appreciate your thoughts. 
Disclosure: We receive a small commission on purchases from some of the links on Beat of Hawaii. These links cost you nothing and provide income necessary to offer our website to you. Mahalo! Privacy Policy and Disclosures.