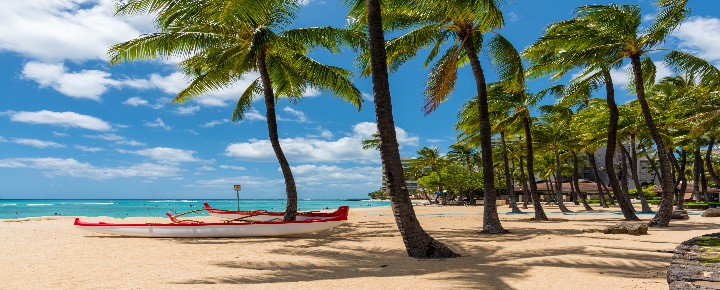 On Wednesday, the federal government's CDC said that it is considering requiring mandatory pre-flight COVID testing for all passengers on flights within the US. That could essentially align Hawaii with a national plan and eliminate many of the issues that Hawaii-bound travelers alone have faced.
CDC says it wants testing for domestic flights.
CDC director Rochelle Walensky was on CNN and addressed the concept directly. She said, "I would like to really see much of that budget (American Rescue Act), and I think the Biden administration as well, to use it for high-risk activities, and one of those high-risk activities would be for travel and domestic flights." This came following another CDC official, Dr. Martin Cetron, confirming the agency's interest in such a plan.
Earlier in the week, the federal government starting requiring COVID testing of all international arrivals, with tests taken within 72 hours of departure.
Your comments say to test all Hawaii bound passengers.
In hundreds, if not more comments over this entire COVID experience, you've expressed a desire to have testing of all passengers. At present, since that can only be required by federal authority, it is up to passengers to decide if they want to test and avoid or reduce quarantine or not. Most of you do, but not everyone.
Residents were disincentivized by Kauai rules to take pre-travel tests.
There is not always a compelling reason for returning residents to pay for and deal with the issues around obtaining pre-flight testing. That is the case on Kauai, for example, where residents must adhere to a 10-day quarantine, with or without testing. Many say they do not test since it is costly and does not help their situation.
Is national testing a logistical nightmare?
We can't wrap our heads around exactly how a federally required testing program would work. Questions include:
• Are there adequate tests?
• Who would administer testing?
• What time frame would pre-travel tests be required within (72 hours of travel)?
• Who at the airlines, TSA, or another group, would be responsible for managing this framework at the airport and beyond.
• What technologies would be utilized (think Hawaii's Safe Travels as an example)?
Would this help you feel safer in traveling?
What comes to mind for us is that the airplane itself may not be particularly dangerous. At the same time, however, what about the airport, at TSA, in the jet bridge, at baggage claim, etc. Those feel particularly weird at the moment.
What the airlines have to say.
We heard that the airlines were opposed to the concept of requiring universal pre-flight testing. We found that interesting since the airlines have largely supported adding pre-flight testing on international flights as a way of reopening travel. So why would the same not be true for domestic travel, including Hawaii? And yet airlines are afraid this will add undue burden to them, single out the industry unfairly, and reduce demand.
Hawaiian Airlines' Senior VP Avi Mannis late today told Beat of Hawaii the following:
"Like many in the industry, we would be concerned about the immense logistical challenges of making tests available and screening travelers in a nationwide program. I am also not sure that this is the highest and best use of limited testing capacity at this point in the pandemic. But we look forward to the opportunity to engage as an industry with CDC and other agencies. There are many lessons to share from our experience here in Hawaii, where we encountered many of those challenges starting up Safe Travels."
Southwest Airlines president Tom Nealon.
Nealon appeared to be unaware of what, if anything, would be required of the airlines. He said, "It's not clear if, when, what, how we'd be asked to do that." CEO Gary Kelly said he thinks the focus should be on vaccines rather than on more testing. About this idea, he said it "Would be a mistake… I just think it's wholly impractical." He believes the availability of testing and the costs associated with such a program would be excessive. Lastly, Kelly said he feels that mandating testing would unfairly "Pick on travel." He said you might as well then test everyone before the grocery store. Hmmm. We aren't sure about that analogy.
American Airlines CEO Doug Parker.
Parker said it would be a challenge and "would have us testing Americans on airplanes that we all know are safe to be on… We haven't heard anything directly from regulators or others about that possibility… We certainly would want to make sure it's not something that would restrict demand."
Comments started here. Please add yours below. 
(Laurie) "The fact that we still can fly having tested and following all the safe travel to Hawaii guidelines, yet sit a few feet away from someone who did not test, is crazy to me."
(Cyndi) "I agree with the person who said the airlines should not let people on the plane if they are not going to be cleared on arrival."
(David) "Unless-until the federal government and/or individual airlines impose a pre-travel testing requirement, there is no stopping someone from boarding."
(Sally) "So I could still be sitting next to an Asymptomatic person on a flight for several hours as long as that person quarantines for 14 days? I'll opt out of flying for now thank you."
(Kathy) "The problem with people who do not have a negative test before they fly is that they could infect others on the plane. It should be mandatory that all travelers flying to Hawai'i have a negative Covid Test to protect the islands and other passengers on the flight. This is a no-brainer and should have been done from the get-go."
(Kym) "Couldn't this problem be resolved by tourists being required to have proof of their 72hr negative results before they board the plane on the mainland? Why board a plane hoping to get your results before you land or hoping the results will be negative?"
(Eric) "My understanding is that the flights originate in other states and fall under interstate commerce which is federally regulated. Hawaii doesn't have the power to mandate what travelers do until they arrive in Hawaii. Hawaii can impose quarantines or testing upon arrival but not before."
Disclosure: We receive a small commission on purchases from some of the links on Beat of Hawaii. These links cost you nothing and provide income necessary to offer our website to you. Mahalo! Privacy Policy and Disclosures.