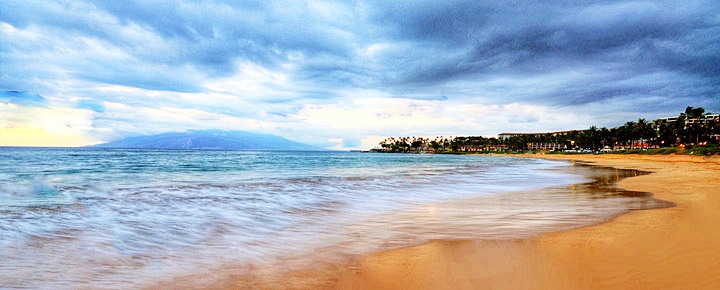 Maui has amended its COVID rules, which will impact all arriving mainland visitors. While these rules become effective on April 9, they will actually take somewhat longer to be implemented. Read on for details.
Mandatory on-arrival testing.
Starting sometime before month-end (there is no exact date yet), arriving trans-Pacific travelers participating in the Hawaii Safe Travels program, who already have a negative COVID test result, will be required to agree to an additional on-arrival rapid COVID-19 test. The mandatory test on Maui is to be managed and paid for by Maui County. There will be no cost to travelers Those not agreeing to the on-arrival test will be subject to a 10-day quarantine.
It isn't clear if Maui will actually test 100% of arriving passengers, but that is likely their goal. The second test requirement was requested by Maui Mayor Victorino and subsequently approved by Governor Ige on Wednesday.
Children under the age of five who are accompanied by parents or guardians with negative pre-travel COVID test results will not be required to test on arrival.
Maui is now putting together the pieces and plans to hire a private company to administer the program and the tests.
We are still waiting for Maui to update its travel page with the new COVID travel rules. You can, however, find them here.
Note that the second test does not apply to inter-island passengers. There is no word, however, on how connecting passengers will be processed. Also, there is no provision for vaccinated passengers yet, which will need to come from the state. Read more about Hawaii vaccination passports.
Why is Maui implementing a second test now?
The goal is to determine whether and to what degree COVID cases result from returning residents or visitors. It is thought that more travelers, both residents, and tourists, may be associated with COVID on Maui than had been previously thought. That information resulted from earlier (optional) on-arrival testing that indicated a higher than expected, 2.5% positive case rate.
Can Kahului Airport manage the volume of arrivals?
Even the mayor was unsure on how well Maui could handle testing with the sheer volume of arriving air passengers it receives. Arrival data from the state paints a picture of Maui currently meeting and likely soon exceeding traffic from 2019 before COVID.
Disclosure: We receive a small commission on purchases from some of the links on Beat of Hawaii. These links cost you nothing and provide income necessary to offer our website to you. Mahalo! Privacy Policy and Disclosures.