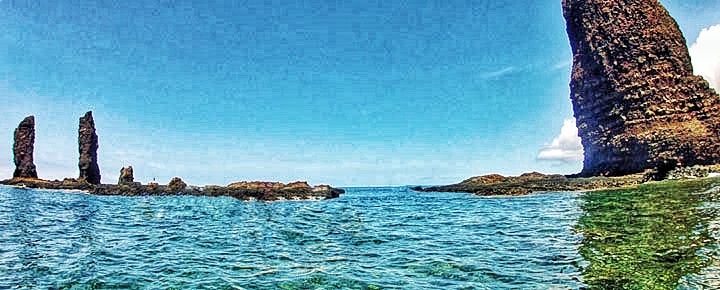 When Oakland Airport said it would offer free tests to all Hawaii-bound passengers back in September, we said that would be the beginning of more widespread free Covid tests for travel. And, while Oakland later couched that deal, yet another offer just appeared today. Here's what's going on, why it's important, and what we think may be coming next to Hawaii travel.
A new free testing program arrives while Oakland modifies its program.
Sacramento Airport is hosting the latest free testing program. It began today and is provided in conjunction with City Health Urgent Care. In the announcement, Sacramento's airport director said it is "Partnering with City Health to provide convenient, no-cost COVID-19 testing for passengers…" These tests are provided by a Hawaii "trusted partner," although the state's website has not yet been updated to reflect their Sacramento location.
Testing, which is on-airport, is by appointment, with priority given to travelers. While there is no cost for the testing itself, travelers to Hawaii will be assessed a $20 administrative fee. The time to receive results is from 48 to 72 hours. Of course, that leaves the question of whether that time frame can be counted on.
Oakland Airport is still offering free tests to Hawaii bound travelers (plus the $20 Hawaii administrative fee). However, last month the airport said it would no longer offer its free "Rapid" Molecular COVID tests due to limited supplies. The free tests are now the 48-72 hour variety, whereas the approved fast tests cost $120.
Beat of Hawaii: In our recent post about following Hawaii Rules for a good outcome, we mentioned the best travel insurance right now is paying for a test with guaranteed results. With that in mind, we are more likely to go with the sure bet, which is the $120 test.
Hawaii travel industry in collapse: will airlines step forward?
We have been wondering for months if any Hawaii airline might step forward and provide free or virtually free COVID tests to all its passengers. The plethora of benefits is obvious, especially in light of the myriad of problems Hawaii-bound travelers encounter with obtaining test results in the specified time. This could significantly help to curtail the widespread cancellations that Hawaii is currently experiencing, as confirmed in your thousands of comments across many articles we've published.
Hawaiian Airlines: warning and potential.
Hawaiian said recently, "There can be no assurance that guests will not be exposed to COVID-19 while traveling, or that our employees will not be exposed to COVID-19 while working. Should such exposure be determined to have been caused while traveling or working, notwithstanding the steps we take to protect our guests and employees, we may be subject to civil lawsuits or employee grievances that give rise to legal liability." However, a new bill in Congress may offer protection for employers like Hawaiian, and eliminate lawsuits regarding COVID, unless the company (airline in this case) was reckless.
Hawaiian Airlines could still become a global pre-travel testing leader. Will they go first with airline-wide free COVID tests for Hawaii passengers? We think you already know that's our guess.
United Airlines' month-long free test pilot program: All flight passengers pre-tested for using Abbott ID Now test.
In the first airline-provided free testing trial we're aware of (not in Hawaii), United for the past month sought to help remove quarantine restrictions and increase traffic on otherwise empty flights. The company said, "The pilot program will guarantee that essentially everyone on board just tested negative for Covid-19…We firmly believe that testing is a key component of a multi-layered approach to safely opening travel across the globe."
The pilot program ends this week, which took place on one flight between London and New York. We are awaiting word from United on how that went and its plans going forward.
Passengers arrived three hours before flight departure and received the IDNow test, with results delivered in 20 minutes. Every passenger was tested, and those that chose not to test or who tested positive were not allowed to board, and were accommodated on other flights. In the program, it was "A requirement for everyone on board to have that negative test result prior to flight." Now on to Hawaii…
Photo Credit – Honopu Bay off the Island of Lanai, © Beat of Hawaii.
Updated 12/17/20.
Disclosure: We receive a small commission on purchases from some of the links on Beat of Hawaii. These links cost you nothing and provide income necessary to offer our website to you. Mahalo! Privacy Policy and Disclosures.