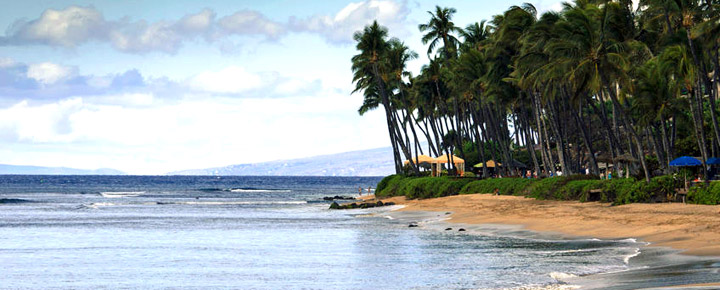 We just took a trip from and to Hawaii, and found that 1) our luggage didn't arrive with us in either direction and 2) we missed our outbound connections, and arrived a day late due to missed connections. These were the result of both mechanical and medical emergencies on our flights that resulted in our being rerouted. You can read what happened to us and how we saved $600.
In the end, we had to buy clothes and other necessities away from home, which used up valuable vacation time. On returning from vacation, we also had to file a complicated trip insurance claim in order to get our money back for the extra expenses we incurred. Looking at the bright side, in the end the luggage was, in both cases, located and delivered. Going forward, however, we're looking to fly with carry-on baggage only, whenever possible.
Thinking of carry-on's for our future travel, the airlines have been planning to "standardize" the size limit. That of course means being able to bring less with us onto the plane. IATA suggested an "optimal" size of 21.5 x 13.5 x 7.5 inches, which is smaller than the 22 x 14 x 9 inches most airlines now allow. So far this hasn't been implemented, largely due to the bad press which the initiative received.
Packing for Hawaii should be easy given our casual nature and near constant temperatures. Following are our top suggestions (revised), plus many others shared by visitors. Please let us know if you have anything else for the list. We think the main rules to go by are "keep it simple" and "less is better."
1. Leave the extras at home. Remember there's nothing much you can't buy here if you need it, including food and medications. And most of it won't cost any more than on the mainland. So don't loose sleep if you should forget something. But thinking of trip planning – be sure to include Hawaii's most acclaimed travel guide series (in Kindle or print), Hawaii Revealed. Available for all the major islands, don't leave home without it.
2. Travel clothes that make sense. Pack things that don't need a lot of care. One durable product line we love and have found works well is t-shirts and travel clothes from Ex Officio. They wash in the sink, dry in a few hours and always look good.
3. Pack carry-on snacks and other helpful items for the trip.
To make the trip to Hawaii more pleasant, consider bringing your own entertainment. On one of our flights the on board entertainment system failed and there was nothing except what we brought. For that matter, bring a battery pack for your phone, as we've had multiple airline experiences with inoperative or under powered USB ports.
Keep your print travel documents organized and dry in reusable packing envelopes.
To avoid getting sick like we just did, more and more people are wearing these highly recommended germ masks.
In order to stay comfortable, we don't leave home without these versatile travel cushions. We swear they work – no joke. Either to sit on or to use as a back support or pillow. They started rolled up and small in carry-on, then expand. We've used them for years and they are still holding up. The new thinner airline seats don't have much cushioning in them.
What about a travel blanket and travel pillow? Some airlines just don't offer them. With those that do, we just don't know how cleaning them is managed.
For packing food, we use reusable and collapsible silicone food containers and water bottles.
4. Unlined waterproof (Goretex type) shirt/jacket is helpful for rain and wind protection without making you steam. This also serves as something warm for the plane and nights. Also useful is a lightweight sweatshirt or sweater.
5. Hiking boots are great and can be worn to lighten your baggage. If you have old shoes/boots, consider wearing those and leaving them behind to have even more luggage space on the return.
6. Limit T-Shirts you bring. There are so many great shirts to buy in Hawaii. Even living here, we all have a plethora of Hawaii t-shirts. If you are bringing t-shirts, how about a travel t-shirt that washes and dries in two hours?
7. Snorkeling gear can stay home. Why not rent, or purchase inexpensively in Hawaii.
8. Sunscreen. We suggest sticking with environmentally friendly sun screens that are both safe for your health and that of our coral reefs.
9. Luggage scale. If you're still planning to check bags, travel with an inexpensive and lightweight luggage scale and know your carrier's limitations. This is a "can't travel without" item at Beat of Hawaii and about the best $10 you can spend.
10. USPS Flat Rate Boxes. With an abundance of post offices throughout Hawaii, take advantage of fast and relatively inexpensive shipping in both directions to supplement what you can take with you. Including liquids that won't make it in a carry-on environment. Easy to find bubble wrap keeps fragile things safe.
11. Duffel bag or tote for the return trip. Consider either bringing a collapsible nylon dufflebag or buying a Rubbermaid container to use for the return trip. After you go shopping, you may need it. Yes you may pay for the checked bag, but it will likely be far cheaper than shipping all that stuff home, even by Priority Mail.