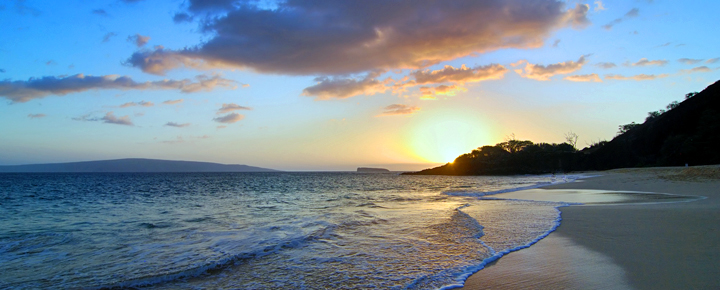 In a series of seemingly never-ending changes, Hawaii's governor announced this week that the planned reopening of tourism on October 1 will again be delayed. The proposed COVID testing plan for Hawaii is still shrouded in secrecy. Governor Ige said he will update us within days regarding what comes next. The mayor of Maui, Mike Victorino, may have intentionally or inadvertently let slip what may happen. That was to some degree confirmed by the governor when he said without clarification that there is the possibility of two different dates for travel to resume.
Interisland pre-travel testing program could lead the way.
During his own press conference, Mayor Victorino said the reopening of mainland to Hawaii travel will be preceded with an inter-island testing program. That has been called for by state lawmakers, including the Senate COVID committee, which recently sent a letter to the governor to that effect. They said neighbor island destinations offer, "ideal pilot program testing sites," and that "interisland travel to Honolulu could also be added to provide a high-volume testing opportunity."
Mayor Victorino did not provide specifics, including just when it might begin, but we are hearing via the coconut wireless, that it will be sooner than later. That, in part, to mollify many travel stakeholders and others, who want a quick resumption of travel. How this will look is anyone's guess, but we have to assume it may be similar to what our Lieutenant Governor laid out last week since he is the official in charge of COVID for Hawaii.
Option 1. 72 hour PCR pre-travel test.
Option 2. Dual antigen tests pre and post-travel. As an alternative to PCR, antigen testing to be taken within 72 hours prior to travel and again within 72 hours of arrival.
Maui Mayor Victorino went on to say about interisland testing, "It's the same testing, but we are trying to test it interisland first to see how effective we can be with it. To give you time frames are very dangerous at this point. Every time we give you a time frame and we don't meet it, a lot of you are disappointed. But I would say we are hopeful within the next 30 to 45 days something can startup. I reserve the right to let the governor make that final announcement."
The current interisland quarantine was reinstated in August, due to the rise in virus cases in Honolulu, and to prevent exacerbation of the situation on more vulnerable neighbor islands. That all appears to have worked.
Disclosure: We receive a small commission on purchases from some of the links on Beat of Hawaii. These links cost you nothing and provide income necessary to offer our website to you. Mahalo! Privacy Policy and Disclosures.