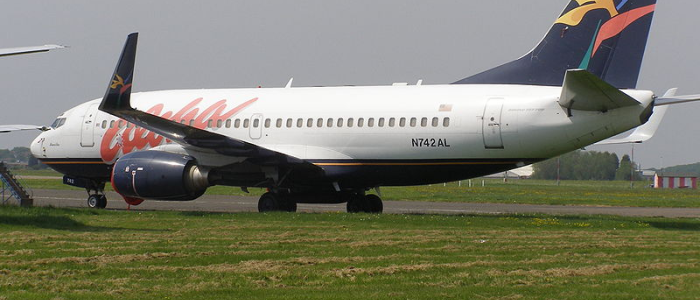 The name, "Aloha Airlines," changed hands this week for $1.5 million dollars. It was sold to Yucaipa which was Aloha's majority shareholder in a mostly non-cash transaction.
The deal stipulates that the name can never be resold to Mesa Air Group, parent of Go!Mokulele Airlines.
History of Aloha Airlines

Aloha Airlines and its brand once had tremendous value here in Hawaii. They started business as Trans-Pacific Airlines in 1946, flying a single DC-3. The company was widely seen as the people's choice inter-island carrier for more than 60 years.
Nearly three years ago and after years of struggling, Aloha went bankrupt and ceased operations. Subsequently, Mesa attempted to acquire the name for its Go! Airlines. The court ruled that Mesa had caused great harm to to Aloha, its employees and their families and should never become brand-holder of the Aloha name.
Now A Moot Point: Will Anyone Buy Their Name?

Several years later, the Aloha Airlines name, while remembered with great fondness, has lost most if not all of its prior value. Here's why:
Go!Mokulele hangs on to its Hawaii operations by a thread. Primarily owned by gigantic Republic Airways, Go!'s operation continues to downsize and would not appear to yield any profit. Traffic was off 12% in November. I seriously question whether Go!Mokulele would even have any interest in the Aloha name at this point, when the company must be seriously considering whether or not to continue operations at all.
The next likely player in Hawaii's inter-island skies would seem to be Alaska Air Group's Horizon Air. Widely rumored to be contemplating inter-island service, Horizon is the eighth largest regional airline in the USA, and already serves 52 cities in the United States, Canada and Mexico.I would be hard-pressed to envision them having any interest in flying under any name other than Horizon.
Another candidate for inter-island service, as I've stated previously, is Southwest Airlines. That's one more company that wouldn't have interest in the Aloha name.
Subscribe to our email updates.