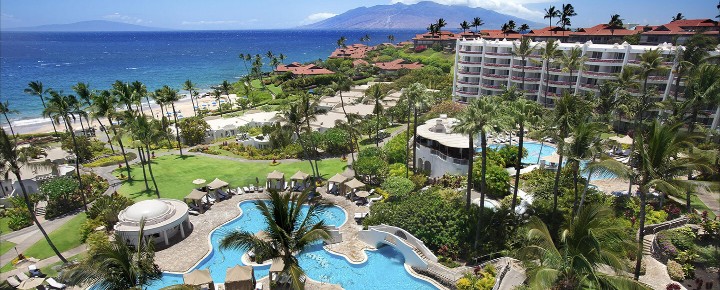 After telling constituents to stay home, not travel interstate, and quarantine on return if they do, 100 lawmakers and lobbyists convened today at a Maui luxury hotel where rooms start at over $500 per night.
The group included both Democratic and Republican lawmakers from California, Washington, and Texas who were there to discuss reopening strategies during the COVID crisis. This news is juxtaposed with yesterday's announcement where California, Washington, and Oregon governors joined in telling residents to avoid out-of-state travel, including to Hawaii. It seems at least that what's good for the goose should be good for the gander, but perhaps not when politics are concerned.
So said regular Richard C. whose comment first gave us the heads up. "From you can't make this stuff up. Currently, there's a conference going on at the Maui Fairmont attended by the State of California legislators. Here they're discouraging travel to Hawaii, yet there they are enjoying Maui. To be fair both Democratic and Republican lawmakers are attending this conference. Another example of the rules don't apply to politicians."
Held at the beautiful Kea Lani Resort (pictured above) where rates this week begin at over $500 a night, the conference was organized by the San Diego based Independent Voter Project. Its executive director said he also wasn't worried about the public health implications of bringing attendees from throughout the US, due to Hawaii's mandatory testing program. He said, "It really doesn't matter where you're coming from as long as you have a negative Covid test before you arrive here."
As we've seen in the severe recent runup of cases here in Hawaii, tests are merely a snapshot in time and do not indicate, for example, if you may have been exposed to but not yet developed COVID to the degree necessary to test positive.
In order for the event to be permitted, organizers requested and obtained special permission from Maui County for a group larger than 12 people to convene. The organizer said, "At some point in time, you have to figure out a way for people to get back to some semblance of a normal life. This is a good conference."
Your take, please?
Disclosure: We receive a small commission on purchases from some of the links on Beat of Hawaii. These links cost you nothing and provide income necessary to offer our website to you. Mahalo! Privacy Policy and Disclosures.