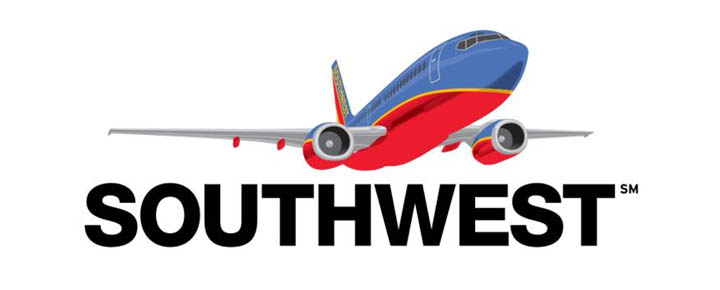 Southwest Hawaii flights are to be cleared for takeoff this month. That according to airline officials. They warned, however, that the federal government shutdown may well impact their obtaining final approval. Approximately 18,000 Federal Aviation Administration (FAA) employees are currently on furlough.
1. We were told that last week, Gary Kelly, CEO, advised employees that ETOPS certification would be completed in January.
2. Many aspects of the FAA have been curtailed during the government shutdown. That, plus Gary's comment, lead us to believe that new certifications will await reopening of the federal government.
3. Anticipated schedule for Hawaii flights below has just been updated, but will remain flexible pending resolution of the shutdown.
4. In December the first partial test flight took place. That according to FlightAware (their image below), which observed the flight out of Oakland on December 18. The multi-hour flight was undoubtedly the necessary precursor to complete end-to-end testing for Southwest Hawaii flights.
5. The next test flight could happen at any point. We're waiting for this and will report as soon as it occurs.
6. The FAA is said to have approved Southwest's ETOPS plans and procedures, and the company is in the final approval phase. Table-top exercises and proving flights across the Pacific, plus staff training, are the last things to be completed.
7. Ground crew in Hawaii is still expected to report to work later in January.
"Hawaii is our (2019) expansion focus" – CEO Gary Kelly. 
SWA was clear when we met with them in August that they would not announce flights until ETOPS was complete. They later added "it's a massive undertaking for us. It usually takes about 12- to 18-months, and we are at about a year."
Time between announcement and start of service will be short.
We continue to expect that to be as little as a few weeks. That's what we were told last summer and still believe will occur. Now would be a great time to be pulling out your calendar to see when you can plan a Hawaii vacation on the cheap.
Beat of Hawaii's timeline estimate as of January 7: 
January to February 2019
✈ ETOPS test (proving) flights end to end across Pacific
✈ FAA certification completion
✈ Flight announcement/ticket sales start
February to April 2019
✈ Commencement of flights to Honolulu/Maui
✈ Flights extensions to Kona and Lihue
✈ Flights from Los Angeles to Hawaii
✈ Direct flights commence to Kona and Lihue
✈ Additional Hawaii interisland flights including Hilo
Summary of where SWA Hawaii flights stand today.
1. FAA sign-off on procedures and documentation has occurred. First partial test flight occurred.
2. ETOPS certification is in the final demonstration phase, which began with test flights and will continue with "table top exercises" (simulations) and full route validation flights.
3. Once SWA gets ETOPS, they are ready to go and will start ticket sales within days. They told us to expect them to fly within no more than one month of obtaining certification.
4. Competitors continue to use this time to curtail sales and increase profits, prior to the all but certain massive Hawaii fare wars that will take off with Southwest.
5. Southwest is ready to fly. They have employees in the islands, although we aren't sure what they are doing, and the flight schedule and other plans are set. A Los Angeles crew base for Hawaii is in place as of this month (December 2018). All aspects of the launch are ready pending the FAA final go ahead.
6. New terminal at Honolulu airport is still being completed. It will be ground floor using boarding ramps, and dual door boarding is possible. In November 2018, the airline said it will begin testing front/rear door boarding to shorten time. This is well suited to Honolulu given our good weather.
7. Hilo is on the Southwest Hawaii map according to SWA executives. We aren't clear if that will be inter-island only, or if a San Diego or Oakland to Hilo flight is a possibility. There is only one flight at present between the mainland and Hilo.
8. Entertainment on-board. Expect to see the SWA inflight entertainment portal on Hawaii flights. That includes flight tracker, gate information, games, free live TV, on-demand TV, free movies and messaging, plus paid web browsing.
More recent SWA Hawaii updates:
Further speculation: Los Angeles to Hawaii flights on SWA may come earlier than expected. This could even come at or near the beginning of their Hawaii service. It appears that SWA will enter that market sooner than later. Previously, SWA had said to anticipate some delay in starting flights from Los Angeles, due to LAX airport issues including availability of gates.
Visitors keep asking us when there will be announcements.
In August we were specifically told by SWA to expect an unusually short time frame between their Hawaii flights announcement and the start date of flights. We were also led to believe that flights would be announced by October with service beginning just weeks following that news. Obviously that information was incorrect.
What will west coast to Hawaii fares be following SWA Hawaii's entry?
When flights are announced, we will see wide-scale Hawaii airfare sales from all carriers and some of the best deals we have ever seen for flights to Hawaii. We are still looking for starting prices in the $99 to $139 range each way.
Food on-board Southwest.
Southwest galleys do not support the hot/cold food services as is customary with Hawaiian Airlines and others. There are no traditional chillers/ovens or food trolleys in their aircraft. Galley space is extremely limited. Thus, while we were told to definitely expect food on SWA, we believe it is going to work differently than on other airlines.
We predict Southwest Hawaii food options may include a buy-onboard (or perhaps free) snack box which does not require refrigeration. SWA had snack boxes on longer flights until about five years ago.
First routes to Hawaii.
There could be up 8 flights to Hawaii daily at the beginning and perhaps 10 to 15 flights soon thereafter. Those will commence from four California airports (Oakland, San Diego, San Jose, and Sacramento). Flights will be to both Maui and Honolulu. We do not expect flights to continue to Lihue and Kona on first announcement (subject to change). What we are hearing is that the Kauai and Big Island flight extensions will be added in the first couple of months. More Southwest Hawaii inter-island services will follow later in 2019.
Dedicated Facility at HNL.
SWA Hawaii flights will use a dedicated multi-gate area being developed at the Diamond Head Concourse at ground floor level. That was the location previously planned for the move of now defunct Island Air from the commuter terminal. The Diamond Head Concourse is in the midst of a $1.1 billion, multi-year renovation.
Valuable Notes From Summer 2018 Beat of Hawaii Meeting with SWA Executives:
A Southwest Hawaii meeting was hosted August 7 by the airline in Honolulu. We spoke one-on-one with Andy Watterson, SWA Executive Vice President and Chief Revenue Officer. Since then, multiple media outlets have offered differing information about what to expect.
Andy indicated that flights will be announced imminently (by October), with flights to begin possibly just weeks thereafter. Obviously that did not happen. There were 18 Southwest Airline team members present including four executive officers.
Why haven't they pre-announced flights? Andy told us the company would rather risk revenue loss caused by short lead time rather than announce the flights before the FAA gives its final go ahead.
Planes are not going to be based in Hawaii. Andy told us that all aircraft will rotate through the islands rather than any dedicated fleet ever being based in Hawaii. He depicted a scenario where a plane arrives one day, spends a day flying inter-island, then returns the next day to the mainland.
Could Southwest still try to buy Hawaiian Airlines? Andy said quite emphatically, "no." He said that airlines are very expensive currently and that such a move would not make sense.
Will the liberal Southwest fee structure change? Jim Ruppel, Vice-President for Customer Relations, said that they will not. Thus, there will be no fees for the first two checked bags per passenger. Also there will be no change fees (other airlines charge up to $200).
What will be the legroom be? Southwest executives said that their planes will have the most legroom in economy of any carrier across the Pacific. Standard pitch on all seats will be 32 inches.
Food on Southwest Hawaii flights? Yes, you heard it here first, and that is what we were told. The carrier plans to offer food on flights to Hawaii. We'll be learning more about that soon, we're sure.
Entertainment on Southwest Hawaii flights. There will be live television to Hawaii, in addition to movies and chat messaging. The carrier will have satellite WiFi on Southwest Hawaii flights. Passengers will be able to bring their own devices to take advantage of these services.
Fundamentals | Southwest Hawaii flights:
1. First California departure cities are Oakland, San Diego, San Jose and Sacramento. But which cities will come next?
While start cities are unchanged, it appears that more California cities could come very soon thereafter. Look for Los Angeles and perhaps Ontario and/or Long Beach.
"We intend to serve four Hawaiian Islands from California…. Our initial intention is to begin Hawaii nonstop service from Oakland (OAK), San Diego (SAN), San Jose (SJC), and Sacramento (SMF). From California, you can reach Honolulu, HI (Oahu), Kahului, HI (Maui), Kona, HI (Island of Hawaii), and Lihue, HI (Kauai)…. We also intend to provide interisland service, so you can fly between the Hawaiian Islands with us, too." Note, Hilo will be in the mix too. 
2. Hawaii inter-island service and time frame confirmed.
"We will start interisland service once we build up our network and have enough frequency to make it meaningful."
BOH: Look for some degree of Hawaii inter-island nearly right away, with more extensive service to start before the end of 2019, including a new Hawaii based crew. A significant issue here is that the SWA fleet will have engine cooling considerations on repeated short routes. The 737's were not designed to compete with the Hawaiian Airlines 717 fleet, which supports all day long, rapid-fire, short hops. Thus. it remains to be seen how this will impact flight frequencies, or if there will be a combination of inter-island plus one-stop service to mitigate this issue. An example of that would be Oakland/Honolulu/Lihue/Oakland.
3. Pricing will be aggressive.
"We will come in with lower fares, and not introductory fares. We have the structure to offer low fares…. It's got to be a price that's competitive and the lowest price in the market." — SWA president Tom Nealon.
BOH: First, a fare war with unprecedented low prices is inevitable. We also wonder if Alaska Airlines might withdraw from some of these routes once Southwest service starts.
4. Long Beach as a future departure city? JetBlue is cutting back service to Long Beach. That will make additional slots available for Southwest, should it be interested. Hawaiian Airlines started flying from Long Beach to Honolulu earlier in 2018.
6. Routes other than from California. Previously we had reported Las Vegas and Phoenix in addition to California flights. Those should be coming a bit later.
7. Aircraft for Hawaii flights. Flights are still set to start on existing 737-800 aircraft, as are being used by other carriers on flights to Hawaii. They will then transition to their new 737 MAX 8 and perhaps 737 MAX 7. The latter brings cities like Denver and beyond into range.
8. Southwest service offerings. Southwest's unique one-class service paradigm will remain unchanged according to CEO Gary Kelly. They include:
1. Two free checked bags.
2. No seat assignments. There will still be an early boarding option for $15, which should prove to be extremely popular on flights to Hawaii.
3. No meals for sale. Only drinks and snacks as is customary for the airline.
4. No charger ports. You'll need to bring a charged battery and perhaps a charger pack. We use the Anker ones, which have been the best performing and most reliable.
5. In-flight entertainment. It will be available on your own devices only. Fee based satellite WiFi may be offered either at launch or subsequently.
8. Hawaii overnight/red-eye flights.
Kelly stated that while they may offer overnight flights in the future, "we don't really desire to fly red-eyes right now…. For our style of operation, it would complicate things."
BOH: Overnight service will definitely come to their Hawaii flights at some point. That could occur much sooner than later out of logistical necessity.
9. The "Southwest Effect."
So exactly what impact can we expect to see in terms of Hawaii airfares once SWA is a reality? A 2016 Northeastern University study based on 2010 data found that when they enter a market, a whopping 24% drop in airfares can be anticipated.
Updated January 7, 2019.