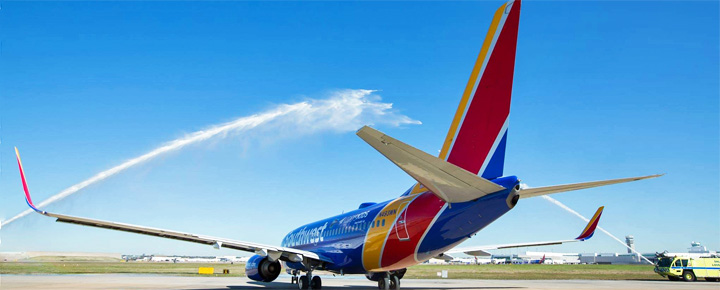 ---
Updated 12/12/19. Southwest has just extended their flight schedule so you can now book Southwest Hawaii flights through August 11. This is the first time that customers have been able to book peak summer travel. If you plan to book flights after August 11, you'll need to wait until February 13, 2020, when Southwest opens their schedule through October 7, 2020.
Summer 2019 starting at $209 each way on Southwest and $205 on Hawaiian Airlines.
We are seeing peak of summer prices starting at $209 each way on most routes from the west coast. That's a great price for June until August travel and represents a savings of over 40% off traditional summer prices! Will prices go even lower? It is possible, but there are no guarantees.
Hawaiian Airlines has already releasing competitive airfares starting at just $205 each way during peak of summer!
Will Southwest Basic Economy offering be next?
We are learning that Southwest is seriously considering a basic economy offering of some type. A recent survey from Southwest asked travelers about a new level of service (presumably basic economy). If Southwest does offer such a new fare, we would expect to see either the elimination of free bags, free changes to tickets, or both. For more information, see our guide to basic economy to Hawaii.
Complete Schedule of Southwest Hawaii routes and frequencies effective April 2020:
OAKLAND: Honolulu (2 daily); Maui (2 daily); Kona (1 daily); Kauai (1 daily).
SAN JOSE: Honolulu (1 daily); Maui (1 daily); Kona (1 daily); Lihue (1 daily).
SACRAMENTO: Honolulu (1 daily); Maui (1 daily).
SAN DIEGO: Honolulu (1 daily); Maui (1 daily).
HONOLULU: Oakland (2 daily); San Jose (1 daily) Sacramento (1 daily); San Diego (1 daily); Interisland: Maui, Kona, Lihue, Hilo (each 4 daily).
MAUI: Oakland (2 daily); San Jose (1 daily); Sacramento (1 daily); San Diego (1 daily); Interisland: Honolulu (4 daily), Kona (1 daily).
KONA: Oakland (1 daily); San Jose (1 daily); Interisland: Honolulu (4 daily); Maui (1 daily).
KAUAI: Oakland (1 daily); San Jose (1 daily); Interisland: Honolulu (4 daily).
HILO: Interisland: Honolulu (4 daily).
Notes: It is currently possible to book SWA  flights through August 11, including those to and from Hawaii. Southwest only allows reservations up to about six months in advance of travel. Other airlines permit reservations up to 11 months in advance. All Hawaii flights use existing 737-800 aircraft.
More Southwest Hawaii deals are clearly just ahead for fall and winter!
Southwest Hawaii News | What to Expect Next
Are there more $99 airfares ahead?
Yes, $99 fares will be back and we expect ultra-low airfares to keep returning intermittently. When more flights are announced, Hawaiian Airlines will compete on mainland and inter-island routes and Alaska Airlines will join in as well. At that time, intermittent Hawaii airfares starting at about $100 each way and inter-island fares in the $30's each way will reoccur. 2020 will have some of best ever Cheap Flights to Hawaii.
Reminder of why aren't flights bookable from points further east than Denver and when will they be?
That is because Southwest doesn't have red-eye (overnight) flights. While the airline has talked about changing that, it could be many months to years away. There are logistical and staffing issues, although the airline's reservation system has been updated to allow for them. When overnight flights start, that should make Hawaii accessible (without multiple tickets and a layover) from points further east across the U.S. CEO Gary Kelly said, "we don't really desire to fly red-eyes right now…. for our style of operation, it would complicate things." Red eye flights are used by other airlines flying from Hawaii to enable the long flights and up to 6 time zones between Hawaii and the eastern US.
When you attempt to book city pairs that require two separate SW tickets to Hawaii, you'll get a message that looks something like this: "Sorry, we found some errors… Flights from Minneapolis/St. Paul to Honolulu (Oahu) are not scheduled to operate on mm/dd/yy. Please select an alternate date or choose another origination/destination." That is your cue that two tickets are needed for now.
Southwest Hawaii flights can be changed
SWA has no change fees or cancellation fees. Also, if fares drop, you can rebook and credit the difference back to your account for future travel.
What's next for Southwest Hawaii
First half of 2020
✈ Direct daily flights to and from all islands
Later in 2020 to 2021
✈ Flights from Los Angeles to Honolulu and Maui
✈ Flights from Phoenix, Las Vegas, non-stop flights to Hilo and later Denver to Hawaii flights
Updated December 12, 2019.
Disclosure: We receive a small commission on purchases from some of the links on Beat of Hawaii. These links cost you nothing and provide income necessary to offer our website to you. Mahalo! Privacy Policy and Disclosures.