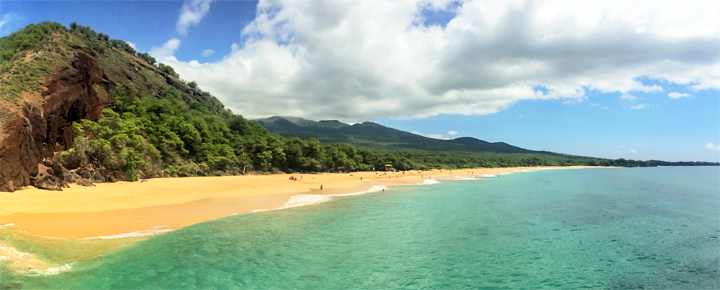 It's always the right time to take extra care when driving on your Hawaii vacation. Even for those of us who live here, these tips below are important to review. Remember to buckle up and never text while driving. While most of our roads may seem country quaint, they can easily turn deadly as they did in this past week.
Two tragic cases on Kauai. This weekend, a visitor from Korea was killed when she failed to yield the right of way and was struck by a tour bus in Koloa. Just days earlier, a visitor from Oahu was killed when the SUV he was riding in tried to pass another vehicle, and then swerved back into the original lane to avoid a head-on-collision, but ended up colliding with another SUV.
Thus, we will add two new elements to the other ten save driving tips for Hawaii Drivers:
Pay attention and respect all rules of the road, especially if you are driving in Hawaii for your first time. Be extra cautious at intersections.
Avoid passing because you may not always see oncoming traffic with our curvy, two-lane roads and easily distracting roadway conditions. If someone does decide to pass you, be mindful of their actions and look for potential issues. This ties into number one below. Just slow down, enjoy your vacation and get home safe.
Our other best suggestions include the following. We look forward to your additions in comments below:
Slow down, go with the flow, stay safe and keep your vacation money in your pocket. Speeding is a significant problem here, and a major source of accidents in Hawaii. Speed detection is in wide-spread use and our tickets can be very expensive.
Don't make U-Turns on Hawaii highways, become distracted by the beauty or stop suddenly for photo opportunities. Our roads may seem quaint compared with the mainland, but they bring equal dangers.
Forget the horn. We use car horns to say hello to people and not to complain. Let people in; it's our way and we love it.
Rain makes for limited visibility and slippery roads. Reduce your speed and remember that roads can be slick during the first few minutes of rainfall.
Watch for Hawaii weather, flood advisories and potholes. NOAA weather is a good place to start for forecasts and advisories. Just enter the city or zip code. Driving during flooding in Hawaii is something you don't want to experience. Potholes in Hawaii can be very serious, to the point of damaging your car. Be mindful.
Avoid rush-hour traffic in Honolulu and the neighbor islands between 6am to 8:30am and 3:30pm to 6pm. It's always "mo'betta" to spend your time sitting on the beach than in traffic.
Plan your route in advance. Remember that it just takes longer to drive between points on our island roads.
It's dangerous to cross the highway if you're not at a cross walk. Also be watchful of pedestrians. Look ahead one city block, or a quarter mile on rural roads, for potential problems.
Road shoulders in Hawaii are often soft and deep and sometimes non-existent; avoid whenever possible. That's even more so during inclement weather. Avoid getting towed. You can't imagine how many times we see visitors get stuck.
Learn the meaning of "makai" (towards the ocean), and "mauka" (towards the mountain) when receiving directions. We often use landmarks and mile posts to give directions between points rather than street names or highway numbers. Especially outside of Honolulu.
As a final reminder, don't drink and drive. Wear seat belts. Be safe and come back to Hawaii again soon!
Beat of Hawaii photo on Maui.
Disclosure: We receive a small commission on purchases from some of the links on Beat of Hawaii. These links cost you nothing and provide income necessary to offer our website to you. Mahalo! Privacy Policy and Disclosures.