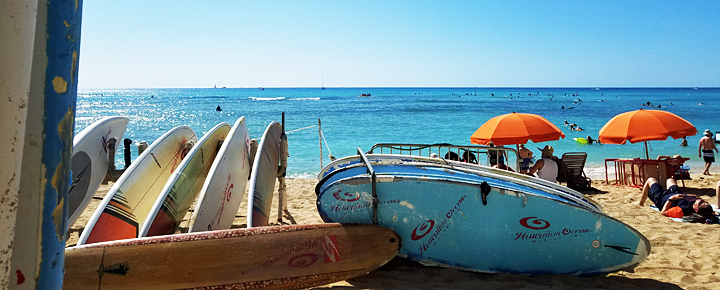 This Cheapest Time to Fly to Hawaii features our six-article guide, just updated. Read our new tips on Hawaii vacation deals, the best and worst dates to travel in 2019, when to buy, and what prices to expect during all seasons, including holidays.
This, one of our most popular posts ever, has been read millions of times and has nearly 5 thousand comments and over 61,000 Facebook Likes. You'll find questions and answers helpful to finding Hawaii vacation deals! Then add your comments and questions.
We are all anxiously awaiting news from Southwest Airlines and it could come at any time. Read all the details on the details on upcoming Southwest Hawaii flights.
Cheapest Time to Fly to Hawaii – What to Expect in 2019.
Earlier this year we saw Hawaii flights on both United and Alaska for just $99 each way. It doesn't get any better than that! These could return again so be sure to subscribe to our free email updates and be first to get Hawaii deals.
2018 was largely be about increased competition from existing airlines. More new flights to Honolulu, Maui, Kona and Lihue are coming as Hawaiian Airlines continues to take delivery of additional single-aisle Airbus A321neo planes, and Alaska receives Boeing 737 MAX aircraft. These new extended range jets are the upcoming workhorses for most west coast (and beyond) flights to Hawaii. Plus United and Delta continue to remind us all that they are here to stay in Hawaii.
Now we are also getting ready for Southwest Airlines flights to Hawaii. SWA is gearing up rapidly and there may be flight announcements at any time. By early 2019 and probably sooner, we'll have Southwest flying to Hawaii from California.
Great News for Value Hawaii vacations!
Flights to Hawaii remain at inflation adjusted low prices and this is only going to get better – probably a lot better. That's good news for 2019 Hawaii vacations. Recent and upcoming competition and strong discounting on many routes result in cheaper than expected flights to Hawaii.
The two largest Hawaii air markets – Southern California and Northern California, continue to see improving sale pricing as some shake up in competition is occurring. These will only improve throughout 2019. Since California flights to Hawaii will be highly impacted by Southwest, they should have the best airfares going forward.
Seattle and Portland have had increased competition including Delta inaugurating nonstop flights from Seattle to Lihue last year. Expect more flights to Hawaii on Delta as they compete head on with Alaska Airlines from the Pacific Northwest. Seattle has benefited most to date with excellent prices on both Delta and United. This is also having a positive effect on the price of flights to Hawaii from Portland.
San Diego and Sacramento saw favorable improvements in prices on flights to Hawaii and there may be new flights from those cities this year. These cities will have flights from Southwest!
Start your Hawaii vacation planning now with our helpful guides below.
Six Articles To Help You Find Hawaii Deals
Questions and Comments.
We continue to update the information contained here very frequently.
You'll never miss a deal when you subscribe to our free deal alert emails.
We look forward to your comments and questions. We try our best to respond to most comments individually and timely. If you read the comments, we have already answered many of the most asked questions. And if you would like to respond to others' comments and questions, we encourage that too.
E komo mai (Welcome). Mahalo and A Hui Hou!