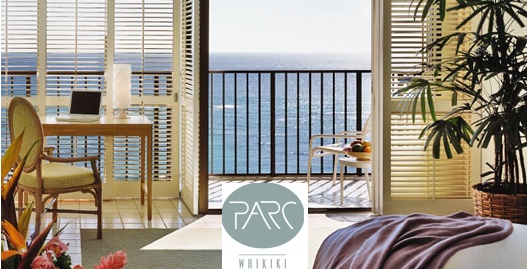 What I Learned From hotelchatter.com's $254 Waikiki Parc Deal.
Even after traveling extensively for decades, I keep learning.
Hotel Chatter's post:
In this situation, Hotel Chatter had a Waikiki Parc offer that at first glance looked like something worth pursuing.  In my opinion, however, it was not.
Here's the purported deal:
$254/night average price for 4 nights including breakfast and parking.  Deluxe ocean view category.
Just after my first glance, my travel shopping intuition said "NO DEAL."
Here's what I found:
I Googled Waikiki Parc deals.  In less than 5 minutes I saw deals that seemed better to me, by forgoing their breakfast.
This might not be a bad idea, since as one Tripadvisor reviewer stated, "Get breakfast elsewhere. There's a Denny's right next door and numerous coffee places very close. The breakfast was expensive and didn't offer many choices." (We've been to that Denny's and liked it.  Or just stop at the nearest ABC store and buy yourself some cereal).
Without breakfast, the same deluxe ocean view category including parking will cost you $218/night, with no minimum stay.  That will leave you $144 for breakfast over four days.  Also available at $198 is the ocean view prime category, or ocean view at $179. I easily found these rates on Travelocity.
Here's what I learned:
Never believe that the deal offered is the best deal.  Always spend a few minutes checking around to see if you can do better, in one way or another.  In today's economy, often nothing works better than a call to the property to ask about a better deal.  Beyond that remember that there are times when you might do best by bidding on Priceline.
Don't forget to have a look for yourself and see what other people are saying, before you jump.  As for Waikiki Parc, while Hotel Chatter talked it up nicely, some reviewers at Tripadvisor seemed to be saying something else.
Lastly, you might want to consider mapping a hotel's location.  In this instance, the Waikiki Parc is not as oceanfront as the photos might lead you to believe.  The hotel is in fact located in quite a noisy and congested area, and has a street and other hotels between it and the beach.  Here's the satellite map: