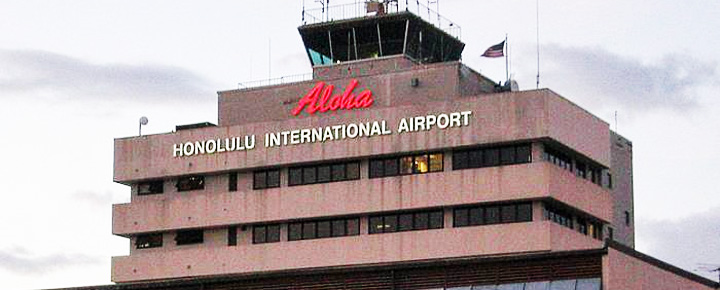 It is discouraging to see Hawaii's two primary airports continue to rank at or near the very bottom for their size, based on the latest 2021 survey of airports by JD Power. According to the Airport Satisfaction Survey, "airports are scored on a 1,000-point scale, assessing traveler satisfaction across seven categories: airport accessibility, check-in/baggage check, security, food/beverage/retail, terminal facilities, baggage claim, and immigration/customs."
This comes even as Honolulu just completed a $270 Million terminal expansion and is about to finish its new car rental facility. And yet, Hawaii's airports have mostly outdated and rundown facilities and restrooms, old technology, and poor design.
For large airports, HNL was only second to the bottom. The worst-rated was La Guardia, and the best was Miami.
For medium airports, with 4.5 million to 9.9 million annual passengers, Kahului Maui again scored worst of all airports in the US. The highest-ranked medium airport this year was Indianapolis.
As funky as it is to this day, there are emblematic aspects of Honolulu airport we always love. These include the unique outdoor spaces, various garden areas, and the iconic Reef Runway.
Airlines frustrated with Hawaii airports.
We have heard from multiple airlines that serve Hawaii about their dissatisfaction with various aspects of Hawaii's Airports and management. So, sadly, it came as no surprise to us when United Airlines' CEO said that the dismal state of HNL airport could negatively impact travel to the Hawaiian islands. Issues include dilapidated facilities across the board, from restrooms to luggage movers. You may recall that not long ago, HNL also suffered a serious power failure that shut most of the facilities and sent passengers outside in enormous lines. That was caused by a power backup system that failed. Poor airport management is frequently mentioned as being at the root of the HNL troubles.
HNL just completed a $270m expansion.
Honolulu's airport remains in a seemingly endless $3 billion renovation project. Two months ago, the new Mauka Concourse opened with 230k square feet. The new facility can accommodate up to 11 single-aisle or six double-aisle aircraft and has six TSA checkpoints. The concourse was completed following three years of work. The previous significant addition at HNL was nearly thirty years ago when Terminal 1 was completed.
Gov. Ige said that "the extension of Terminal 1 will provide significant crowd relief during the mid-day peak period and allow our air transportation system to meet the needs of our residents and visitors safely and smoothly."
The state DOT said that the new terminal features "eco-friendly design elements such as skylights and windows to make the best use of natural light, LED lighting, high-performance building envelope to reduce solar heat gain, and ventilation shafts to direct air conditioning at the human level instead of cooling the whole structure."
The state DOT commented about the impact of the latest addition, saying "the difference that you will see is that during the peak periods each day between 10 a.m. and 2 p.m. when there's a lot of congestion at the gates. So that will help deplete the congestion. Basically, this will not only help passenger traffic but the airlines. They'll be able to work more efficiently because there won't be delays due to gate shortages."
Hawaiian Airlines added that the expansion will be helpful for travelers. "We are very excited to provide more space for our guests and more gates for the airplanes… Having more gates available and having it all near our check-in facility is going to make the airport experience even better here in Honolulu," said CEO Peter Ingram.
The next airport expansion project scheduled to be completed is the final phase of the car rental facility, which is due in 2022.
BOH: Our take on Hawaii's airports and the future.
With an economy based on tourism, it is obvious that Hawaii must have world-class airports. Not only that, but Hawaii residents are as dependent as are visitors on the airports since our inter-island transportation system is based exclusively on air travel. The inability of the state to provide excellence in its airport system is an inexcusable, top-down failure that has never been addressed. And it is an embarrassment to visitors, Hawaii residents, airlines and other stakeholders, and Hawaii businesses.
There have been proposals for the state to create an airport authority to be in charge of the system rather than being a part of the Hawaii Department of Transportation. The DOT is tasked with a plethora of other responsibilities and does not manage the Hawaii airports effectively. A switch to an effective business model of independent airport management is essential.
Almost every state has such an independent airport entity, except Hawaii, Alaska, and Maryland. Airlines and others have called for such an independent airport authority responsible for Hawaii's 15 airports. That effort, however, has not made it through the state legislature.
How do you rate Honolulu and Maui airports and what would you like to see happen?
Updated 10/19/21.
Disclosure: We receive a small commission on purchases from some of the links on Beat of Hawaii. These links cost you nothing and provide income necessary to offer our website to you. Mahalo! Privacy Policy and Disclosures.