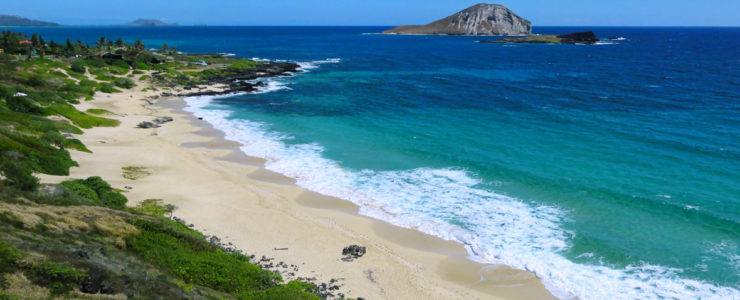 While most of you ended Daylight Savings (DST) this weekend, Hawaii did nothing. Hawaii has never observed daylight saving time under the Uniform Time Act, having opted out of the Act's provisions over fifty years ago. It still looks like the rest of the country and beyond may soon join Hawaii in eliminating this practice of changing time.
Until next spring, take note that Hawaii will be just 2 hours earlier than the west coast, instead of 3 hours. And the east coast is now just 5 hours earlier.  Mountain states are 3 hours earlier, and central states are 4 hours.
Question: Why has Hawaii never adopted Daylight Savings Time?
Answer: Hawaii sunrise and Hawaii sunset times do not vary much.
Being much further south than any of the mainland states and, at a latitude close to that of Mexico City, there's no significant advantage to having daylight savings in Hawaii. The concept of daylight savings was, in theory, that it adjusts the time to make use of available natural light. With Hawaii reasonably close to the equator, sunrise and sunset time don't vary nearly as much as is the case further to the north. Read on as to whether this theory holds water.
The other U.S. locations that do not have daylight savings are:
Arizona (most of the state)
American Samoa
Guam
Northern Mariana Islands
Puerto Rico
United States Virgin Islands
Except for Arizona, the above locations are in a similar situation to Hawaii in terms of latitude. Arizona unsuccessfully tried daylight savings in the 1960s before opting out.
Why daylight savings?
Daylight savings started in the U.S. in 1918, during World War I. While the stated reason was to benefit farmers and/or save fuel, it is now largely believed that it was promoting retail shopping in the evenings with more light. It was also considered beneficial to health since with longer days, people would spend more time with recreation and sports.
After World War I, only New York City continued to observe DST until 1942, when a national DST policy came into effect. In 1966 the uniform time act said that the U.S. would observe six months of standard time and six months of daylight savings each year.
States had to either opt-in or opt-out so that cities and counties could no longer decide on DST. Arizona opted out. Since then, the U.S. has moved to the more extended observance of DST, which since 2005 has been eight months each year.
Europe has a similar policy and typically changes between "summertime" and standard time about the same time that the U.S. changes. Europe went from summertime to standard time last weekend.
There is much doubt about whether changing to daylight savings is useful or not, and in fact, switching back and forth may not continue much longer. Europe could lead in that effort, and we've heard that it may end as soon as next year. Furthermore, recent studies suggest that daylight savings changes can throw off sleep schedules and more. That may affect our well-being, judgment, and productivity.
Enters H.R.69 – Sunshine Protection Act of 2021.
The Sunshine Protection Act would make daylight saving time permanent in the U.S. It would not change the time zone in Hawaii or other locations in the U.S. that observe permanent standard time. The bill has been introduced three times in Congress and is currently in committee.
Updated 11/7/21.
Disclosure: We receive a small commission on purchases from some of the links on Beat of Hawaii. These links cost you nothing and provide income necessary to offer our website to you. Mahalo! Privacy Policy and Disclosures.