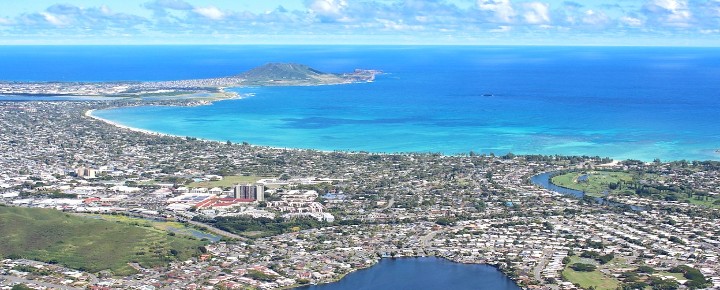 Hawaii is about to tell tourists what they have wanted to hear! Governor Ige said yesterday he will proclaim Hawaii is open in a reversal to his "stay away" request less than sixty days ago. As to exactly when the travel announcement will happen, read on. This news comes as Hawaii just announced only 49 new COVID cases as of this morning, a number lower than we've seen in a long time.
Ige said yesterday that he is "working on the timing and the message right now." The focus now has shifted to getting the state's on-again, off-again tourism engine restarted in preparation for the return.
Hawaii Tourism crush to resume starting November.
We expect to see Hawaii suggest visitors return starting in November.
BOH: Thanksgiving followed by the end-of-year holidays is typically very busy in Hawaii and it looks like it will be especially so this year. A very small window of time exists for savvy visitors to get ahead of the restart of tourism. And that time is this week.
Ige said he wants to provide travel stakeholders "time to rehire people back." And he is looking to ensure that Hawaii has "space and we have restaurants and other activities for them to do."
State research and legislature concur: Restart tourism now.
At the same time, the state legislature heard from UHERO (University of Hawaii research arm), whose head said they "would like to see state-level pronouncements that we are open for business. And really now, so that people plan for Thanksgiving, they plan for Christmas." UHERO said the Governor "needs to speak out and explain what happens on November 1. If I were the governor, I would say that we are going to be welcoming back vaccinated travelers. We don't want unvaccinated travelers. We want vaccinated travelers to Hawaii. The governor needs to speak out clearly and quickly at this point." Upon listening to the testimony, the state's House Speaker agreed with UHERO's assessment.
Hawaii's largest hospital/medical provider also tells Hawaii to open tourism.
The head of Hawaii Pacific Health told the legislature yesterday that "Given where we are at, in this course of the pandemic and the course of the vaccination rollout, I think the much greater risk to the public health of this community are those social and economic factors beyond the virus itself… Poverty is the greatest risk of public health."
What says risk-averse Governor Ige?
In spite of other state leaders and industry stakeholders telling Ige to proclaim Hawaii open now, the governor isn't able to speak the words they are requesting. He said yesterday that the announcement of reopening will come within the next one to two weeks. With ever-increasing and outspoken pressure, the hesitant governor is likely to move sooner rather than later this time.
Why plan your Hawaii vacation now?
With an imminent announcement that Hawaii tourism, especially for vaccinated visitors, is safe to resume, we do expect an onslaught. We should expect to see a return to lack of car rentals (especially at the holidays), replete with super-high prices. Restaurant reservations will again be at a premium. Vacation rentals and hotel accommodations will be harder to secure.
International travel is still not fully returned and probably won't be until next summer. So for at least the next 9 months, and perhaps even longer, there will be a shift to greater demand than capacity here in Hawaii travel.
The smart move is to book your travel to Hawaii in the next week if you are determined to visit. And, if you want to get ahead of the curve. Reservations should include Cheap Flights to Hawaii, Hawaii car rentals, accommodations (hotel or vacation rental), and any must-have activities or restaurants.
Please let us know your plans. And welcome back to Hawaii!
Disclosure: We receive a small commission on purchases from some of the links on Beat of Hawaii. These links cost you nothing and provide income necessary to offer our website to you. Mahalo! Privacy Policy and Disclosures.