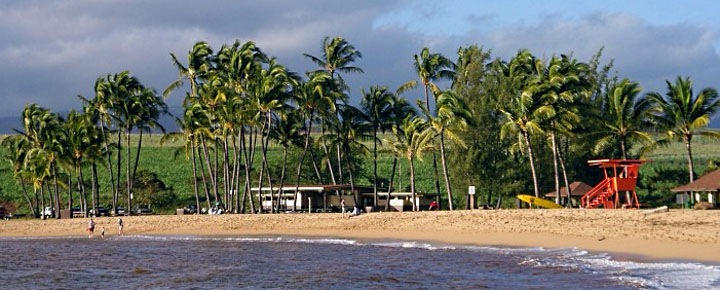 Rob and Jeff are writers, travelers and marketing, public relations and technology consultants who know Hawaii, live here full time and each log between 50-100K miles per year.
Beat of Hawaii is an acclaimed website we founded more than five years ago to help promote our Hawaiian Islands to visitors. We are passionate about and internationally known for our coverage of Hawaii travel deals, the Hawaii travel industry, food and culture, events, travel tips, and more. We welcome you to Beat of Hawaii.
________________________________________________
Meet Jeff and Rob, the Beat of Hawaii authors
More About Rob
My ancestors came to Kauai in the 1850′s. I, however, returned to Hawaii via Washington, Oregon and Pennsylvania. For the past ten years, Hawaii has been my full-time home. It's a natural fit for me because I love the ocean and the culture of the islands; a perfect place for a Pisces guy!
World travel has been in my blood since I was a child, and I still remember my first trip to Europe as though it were yesterday. My passion for travel continues to grow, and I have lists of upcoming trips we are planning.
I've worked in marketing, public relations, strategic planning and consulting my entire career. I've also been a college admission director, have a Graduate degree in Education and a Bachelor's in English.
I fell into travel writing quite by accident on a trip to Australia a number of years ago. It provided a way to stay in touch with, and send photos to, friends and family on a more real-time basis.
Beat of Hawaii, is a great melding place for my writing, passion for travel, and love of Hawaii.
More About Jeff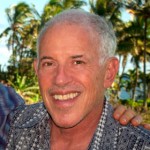 A serial entrepreneur and renaissance-type by nature, I've worked in marketing and technology consulting for over 30 years. I headed an international business practice for many years, with consulting clients in Europe, Asia, Australia and the Americas. I managed travel (and expenses) for a large group of globe-trotters, and trained corporate travel agents to meet our needs.  That together with a lot of personal curiosity is pretty much how I learned the ins and outs of Hawaii travel.
I moved to Hawaii full-time many years ago, after having spent a great deal of time here since the 70′s. I still love to travel and to offer travel help and recommendations to visitors and locals alike. I follow the Hawaii travel industry closely. It's my consulting nature. When I'm not writing, vegetarian cooking, coffee roasting, long distance ocean swimming, outrigger canoeing, yoga and edible gardening are among my many varied interests. I'm committed to getting back to golf.
More About Muley
I'm the talkative and ever opinionated mascot of Beat of Hawaii. Born and raised in Hawaii, I'm 20 years old. My dad was a Big Island donkey and my mom a quarter horse. "Lucky live Hawaii" as we say here. I've trained the rest of the Beat of Hawaii team on everything equine. They know what I like to eat and when, and how I like to be groomed.  I'm nearly one-half ton of beautiful blond girl, as you can plainly see. Life here isn't bad, but we all have our jobs. Mine is to keep one acre of grass munched at a rate of nearly fifty pounds a day, consume at least ten pounds of my preferred treats, and keep an eye on everything. We've got wild pigs, and they can be dangerous. My favorite treats include carrots and apples (of course), bananas, papayas, dried fruits and nuts.
Mules are much smarter than you think. For example, I recently came upon some excellent recipes for equine cookies (vegan apple and oat bars, and carrot cookies). I got Jeff to bake them for me, so now I'm off of store-bought treats entirely. Yipee!