A pilot strike threat has surfaced at an inopportune time, as one airline prepares to launch a series of new daily nonstop flights to Hawaii. Yesterday, Delta Air Lines pilots voted to strike should the current stalemated talks over a new contract not reach an agreement. The pilots' ALPA union representing 15,000 Delta pilots said 96% of its members participated in the vote, with 99% confirming approval for a strike.
At issue is the salary, which now averages $173,000 yearly for pilots who are paid on seniority. The most senior pilots receive close to $265,000, and entry wages begin at $67,000.
Delta is to launch three important new Hawaii routes by next month.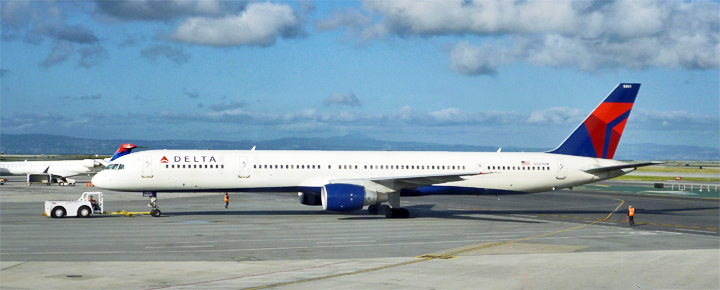 These include coveted routes from Atlanta, Detroit, and New York. Starting later this month, Delta will start daily flights from Atlanta to Maui and Detroit to Honolulu. Then next month, Delta is poised to add a daily nonstop between New York's JFK and Honolulu.
With these three new flight additions, Delta plans to offer 18 nonstop flights each day between the US mainland and Hawaii. Delta also adds more entertainment features for economy, premium economy, and business class passengers. New are Peloton-sourced "Classes In The Clouds" onboard fitness programs and Spotify streaming.
Before a strike becomes a possibility, the National Mediation Board would need to grant permission. In addition, they would decide about mediation before a mandatory 30-day cooling-off period. After that, pilots can strike. Undoubtedly, Delta and its pilots will seek to avoid a strike at nearly all costs.
The last negotiation between pilots and the airline occurred nearly seven years ago. Delta said that the union seeks to "gain leverage in our pilot contract negotiations, which continue to progress. There are many steps remaining in the process and many opportunities left for collaborative negotiations before a strike is even allowed to be considered."
The union said, "Today, Delta's nearly 15,000 pilots sent a clear message to management that we are willing to go the distance to secure a contract that reflects the value we bring to Delta Air Lines as frontline leaders and long-term stakeholders."
We have undoubtedly haven't heard the last of this.