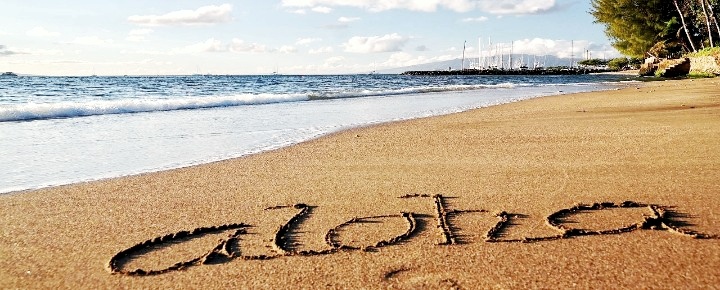 Aloha is more than a word. It's both the law in Hawaii and the spirit of the Hawaiian Islands. With 10 million visitors a year again knocking on Hawaii's door, this is a word often bandied about in various ways. It means hello and goodbye, friendship and love; it is the breath that unites us all and is an acknowledgment of the culture of Hawaii. Aloha is real and it is in part what makes Hawaii unique. This code word is inclusive and creates unity. It's Hawaii's Golden Rule. And it actually is the law.
Hawaii's Aloha Spirit Law.
This law was enacted in 1986, but it couldn't be more relevant than it is today. Aloha emanates from deep roots in Native Hawaiian culture. In a place as small as this, we all need to get along, and that has always been true and it still is. Aloha is working together in idealised kindness, harmony, and with respect.
The state Attorney General's office said that "all citizens and government officials of Hawaii are obligated to conduct themselves in accordance with this law." We'll respectfully add visitors to the list of those to whom it applies.
Hawaii ranks highly regarding wellness measures including low stress, life evaluation, emotional health, work environment, physical well-being, and healthy behaviors. We'll add that Aloha is a large part of the reason that's true.
Beat of Hawaii regular Melika once said, "there are so many gifts here … there is a beautiful "aloha spirit" here. I love the unique gift of "talking story." If you wave at anyone (even if you don't know them)… they will wave back! The ocean is so pure and cleansing… it is always my healer, physically and mentally. It always makes me smile! The brilliant colors and beauty here are unparalleled in my book, this is truly paradise… and of course we do have the best weather on the planet! So many things that make Hawaii special are difficult to put into words… words cannot do it justice… Hawaii is an experience for all your senses! Can you tell I am completely, hopelessly smitten here!!!"
Aloha tops the list of reasons to visit Hawaii.
We recently published Top 25 Reasons To Visit Hawaii In 2022, and in that, the Aloha Spirit is number one. See why.
Here's the Aloha Spirit Law.
[§5-7.5] "Aloha Spirit". (a) "Aloha Spirit" is the coordination of mind and heart within each person. It brings each person to the self. Each person must think and emote good feelings to others. In the contemplation and presence of the life force, "Aloha", the following unuhi laula loa may be used:
"Akahai," meaning kindness to be expressed with tenderness;
"Lokahi," meaning unity, to be expressed with harmony;
"Oluolu," meaning agreeable, to be expressed with pleasantness;
"Haahaa,"meaning humility, to be expressed with modesty;
"Ahonui," meaning patience, to be expressed with perseverance.
These are traits of character that express the charm, warmth, and sincerity of Hawaii's people. It was the working philosophy of native Hawaiians and was presented as a gift to the people of Hawaii. "Aloha" is more than a word of greeting or farewell or a salutation. "Aloha" means mutual regard and affection and extends warmth in caring with no obligation in return. "Aloha" is the essence of relationships in which each person is important to every other person for collective existence. "Aloha" means to hear what is not said, to see what cannot be seen, and to know the unknowable.
(b) In exercising their power on behalf of the people and in fulfillment of their responsibilities, obligations and service to the people, the legislature, governor, lieutenant governor, executive officers of each department, the chief justice, associate justices, and judges of the appellate, circuit, and district courts may contemplate and reside with the life force and give consideration to the "Aloha Spirit". [L 1986, c 202, §1].
Hat tip to new reader Kika, who said, although there is no panacea for the regrettably belligerent tourist, it might help if there was more of an effort to promote and advertise the Aloha Spirit state law.
Please share your thoughts about Aloha.
Disclosure: We receive a small commission on purchases from some of the links on Beat of Hawaii. These links cost you nothing and provide income necessary to offer our website to you. Mahalo! Privacy Policy and Disclosures.