It's becoming a daily conundrum here in Hawaii: heading to the store or out to eat and encountering yet-again galloping food prices. And while we're used to high prices for food in Hawaii, even we don't ever remember anything like this before. At least for now, the cost of food for visitors to Hawaii, and residents, is quickly rising to near the top of expenses. While food is fresh on our minds, let's see what's happening and what's possible.
The cost for groceries in May was up over 10%.
That was compared with last year, and based on what we're seeing on the ground, a far bigger increase will be reflected in the next federal government stats. Costs for cereal and bakery products were up 14% while meat, poultry, fish and eggs rose 12%. Dairy prices were up over 10%, while both produce and beverages were up 7%.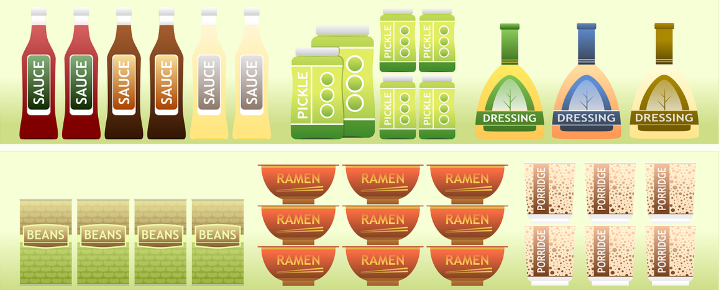 Food in stores for making your own meals, and when dining out, is one of the highest costs Hawaii visitors encounter too, following only accommodations, car rentals, and airfare.
If you've shopped for food on Oahu or the neighbor islands before, you know it's easy to blow your mind and your vacation budget if you're not careful. And now it is even worse. Put that together with shipping price increases coming and grocery prices and restaurant bills are another island disaster in the making.
What are the best Hawaii vacation tips for food, and how do locals shop? Check these Hawaii shopping tips that might just leave more green in your pocket for other things to do in the islands. We also have suggestions which came from readers. Would you please add your comments below?
Tips for managing food prices in Hawaii.
1. Check online for weekly deals. Have a shopping list before you leave for the store and search online for weekly specials at grocery stores in Hawaii. Make it a game. Stores to check include Safeway, Times Market, KTA (Big Island), and Foodland, for starters. Don't expect pricing anything comparable to the mainland. The food here just got off one or more ships after spending over a week at sea.
2. Hawaii big box stores pros and cons. Costco, Walmart, and Sam's Club (Honolulu) can either save you money or significantly increase your food bill with their large sizes and many non-food selections. Sometimes just having a grocery list can help keep you on track. These stores are fine-tuned for visitors as well as Hawaii residents. Visitors spending easily accounts for 1/3 of their Hawaii sales. While you're there, don't forget the Costco Food Court. Visitors line up for cheap prices and quick and familiar bites.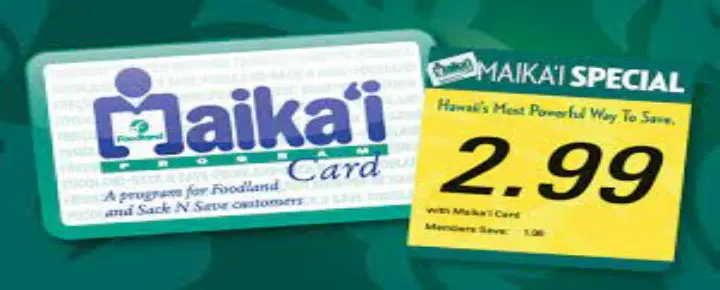 3. Grocery store loyalty programs and apps. Save when you have a Safeway card or Foodland Maika'i card (free for visitors).
4. Farmers' markets and roadside stands. These are uber-popular with locals and visitors alike for good reason and we hit them weeky. These can not only generally offer much better prices, but also support local businesses while providing a true taste of the islands both in the shopping experience and in the eating. For local veggies, fruit and fish, among other things, depending on the market.
5. Clearance items. Check for these in stores as they can be tucked away. These are a bigger deal in Hawaii than on the mainland since shipping and delays often result in damage of various kinds. Want to make banana bread? – check the produce area for any markdowns on things like soft bananas. If in doubt, just ask where to find it.
6. Don't shop when hungry. This seems obvious, but we're all guilty of this. When we shop hungry, we buy things that we might not purchase otherwise. It's funny, but so true, and on vacation even more so.
7. Prepare for substitutions. In Hawaii, it's often essential simply due to lack of availability. Mainland shoppers are used to going to the store and finding exactly the product they have in mind. You can seriously control your grocery bill if you follow this tip in Hawaii.
8. Reduce bottled water use. What you get out of the tap in Hawaii is better than what's in the plastic bottle.
The tips below came from Beat of Hawaii commenters. 
9. For cereals and snacks. Walmart and Target tend to be cheaper than the grocery stores, but almost everyone is cheaper than the mini-mart in your hotel. Historically, milk, eggs, and breads have the biggest price difference when compared to mainland prices. If you can avoid these items, you may not notice a big difference in your grocery bill. Expect to see $6 and $7 price tags for a gallon of milk, here's where Costco and Sam's Club have the best deals! (Safeway is actually very competitive and you don't need to buy as much). Don't throw away any of your unused groceries or sundries… the Housekeeping staff LOVE to take these home at the end of your stay.
10. Longs drugstore. For wine, liquor, coffee and all those choc-mac goodies to take home to the office. Also good for cheap slippahs.
11. If you have a condo and a place to cook. I vouch for the Safeway Club Card or other grocery loyalty cards. It takes 5 minutes of your time – at the store or sign up online ahead of time. Saves a bundle. We personally don't care much for Wal Mart and the quantities are often too large at Costco or Sam's Club f you are only staying a week and there are just two of you. I also like to eat out some – and if we have a huge amount of food then we feel compelled to stay in and use it up and then I feel 'neglected' – as though I am not on vacation from my stove.
12. Plate lunch. Sometimes there is enough food for 2 people to share and certainly enough calories. And typically you take it to go and can enjoy eating outside. And you may just discover a new local food. If you are staying in a condo then pack a lunch for the day and don't eat dinner out every night. I like to eat as much local food as possible; it may not be the cheapest but certainly the tastiest. It is hard to beat the Costco food court for fast and cheap food.
13. Purchasing locally sourced items. Like the fruits and veggies that I cannot get "back home". Plus things you can *Only* get in Hawaii…Maui Onion chips or Taro chips…yes, they are more expensive, but worth it for that authentic Hawaiian flavor!
15. Choose Walmart over CVS – way less expensive. Also, we travel quite a lot on the Big Island and don't find a huge increase in food costs. If you're big meat eaters, freeze it and pack it. We tend to eat a lot of fish, fresh on the roadside and less expensive, and hit the roadside for fruit and veggies. Eat like a local, help out a local.
16. Bring stuff from home!! You don't need many clothes in Hawaii, so use your bag for dried foods, rice cakes, breakfast bars, pastas, mixes, cereal, etc. Then if you do have some souvenirs, you'll have room for them because you will have eaten the food. Scour the fast food places for packets of mayo, soy sauce and other condiments. And eat like a local!!
17. Pack small portions of staple foods. Spices, flour, bread crumbs, coffee, sugar, tea bags, granola, etc. come with me in a soft-side insulated cooler. I eat breakfast at the condo, and then I have the cooler to take my lunch with me on my outings. And then I have an empty cooler to bring back souvenirs for family and friends. Works for me!
18. We almost always (95% of the time) make our lunch. Whether we stay at a condo or a hotel or a vacation rental. A loaf of bread, peanut butter and jelly, fruit and raw veggies is generally much cheaper and healthier than going out. That said, we have the added issue of a child with a gluten intolerance, so in order to insure we have bread that he can eat, I freeze two loaves and stick them in our luggage.
19. Longs Drugs is part of CVS. Not everyone knows, especially visitors. If you have a CVS card you can use it for discounts, coupons and to accumulate spending total for the quarterly rewards bonus.
20. Safeway and Vons are the same company. For those visitors from the West Coast, you can also use your Vons supermarket card at the islands Safeway stores. They have real good deals on wine if you get 5 bottles or more.