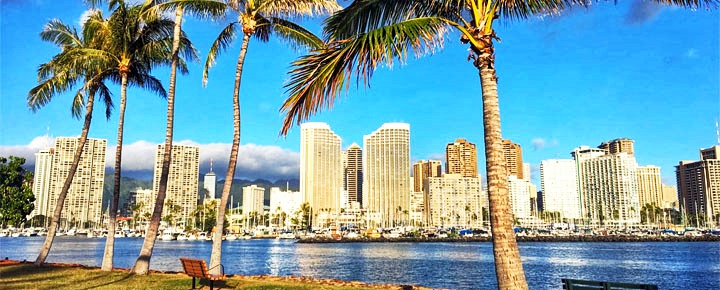 Hawaii's legislature just made big changes to taxes impacting visitors. As a result, the state will soon have the highest combined accommodation tax in the US.
HB862 tax bill enacted through an override.
The legislature moved on both accommodation taxes and on funding for the troubled Hawaii Tourism Authority (HTA). These taxes are a significant source of revenue for all the islands and are applied to both your Hawaii vacation rental and Hawaii hotel stays.
Governor Ige initially vetoed the bill designed in part to halt funding for Hawaii TourismAuthority via accommodation taxes. The legislature obviously feels strongly, given they then overrode the governor and want to fund HTA via its general fund in order to provide better checks and balances.
We aren't convinced about HTA's abilities no matter how it is funded, given a checkered past and not enough to show for the money it has received. See much more on that below.
Each island will tax visitors independently.
The counties have for years received an allotment of the statewide uniform 10.25% accommodations tax rate, but that will now come to an end. Instead, each county will add its own surcharge to that existing statewide tax.
The highest combined tax rate in the US. 
The current state accommodations tax is 10.25%. Now, however, with that entire amount going to the state, nothing will be shared with the counties. That is expected to cost the islands excess of $100 million annually in lost revenue.
The counties will now implement their own charge of up to 3%, and we're hard-pressed to see any of them choosing a lower amount. So the total accommodation tax will likely be 13.25%, up 29% over the current rate. That plus 4.17% GST on Maui and 4.712% GST elsewhere. You can anticipate the combined tax on hotels and vacation rentals to be approximately 18% going forward.
Thus, Hawaii is set to have the highest overall tax on accommodations in the US., according to the National Conference of State Legislatures.
HTA's problems are nothing new.
HTA has been spending about $100 Million annually to help market Hawaii. Yet how that money is being used, how effective its spending has been, and what its mission should be are questions that must be faced. The state's tourism has suffered a multitude of severe problems for years.
Not long ago, the previous HTA CEO quit suddenly as Chris Tatum announced he would retire and leave not only his position but also the state. Tatum departed last August for Colorado.
And just two years before that, HTA's prior CEO, George Szigeti, was fired without cause. At that time, the Hawaii state auditor indicated that HTA had "lax oversight (and) deficient internal controls."
We said about HTA before, "Hawaii travel stakeholders have privately shared with us their concerns about HTA and the state's abilities, leadership, and direction in tourism for years. In recent times, the agency has also had an abnormally high turnover rate, with at least a dozen key staff departures. Given that they have only about 20 full-time employees, that is an absurd number of comings and goings and does not bode well for HTA.
You may also recall that HTA's CEO departure "came right on the heels of rapid-fire departures of the prior chief operating officer and the chief marketing officer, who both left unexpectedly."
What are your feelings about this projected tax increase, and funding for HTA?
Disclosure: We receive a small commission on purchases from some of the links on Beat of Hawaii. These links cost you nothing and provide income necessary to offer our website to you. Mahalo! Privacy Policy and Disclosures.