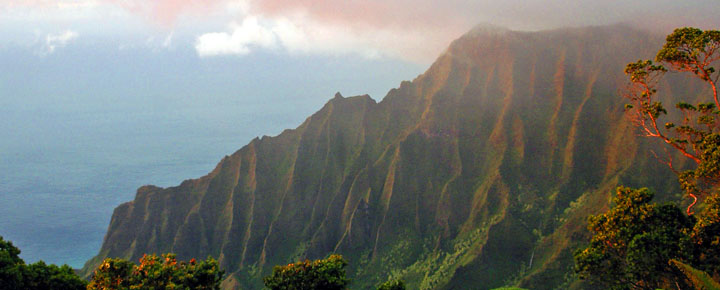 The Beechcraft 65 King Air plane crash that killed 11 people after leaving Oahu, apparently didn't need to happen. We've learned more, thought about our own experiences, and found things you can do to protect yourself before stepping onboard Hawaii helicopter tours and small planes.
The state of Hawaii said that the Oahu Parachute Center was "not in good standing" prior to the country's worst civil aviation incident in nearly a decade which took place last year. Nor was the company a registered tenant on the state leased land from which it operated. The company owner had a prior permit, but that was for repairs and rigging associated with parachuting and was under a different name.
NTSB said that Oahu Parachute Center, which was behind the deadly Hawaii plane crash, did not have the proper permits and the pilot was prone to death-defying risk-taking. It said the plane struck the ground following takeoff from Dillingham Airfield on north shore Oahu in June of 2019. The plane was conducting skydiving without the authority to do so. But how did the state allow that to happen in the first place?
The plane that crashed on Oahu was involved in a scary mid-air incident in California three years earlier.
In that event, the plane went out of control, which forced all 14 skydivers aboard to jump for their lives. Following the Honolulu crash, the state evicted Oahu Parachute Center from its property and revoked all prior permits.
The company said on its website, "There are no words to describe the overwhelming heartbreak that we are all enduring. We are in full cooperation with HPD, the FAA, and the NTSB in hopes that we discover what led to this terrible event."
Witnesses say the pilot involved was known for unsafe and inappropriate risk-taking.
This week, NTSB said that while it could not specify the exact cause of the crash, but mentioned there were two last-minute skydivers who onboarded as well as repairs that were done following the 2016 crash. But there was more.
It was reported that the pilot "would bank hard and pitch up aggressively on departures, and… do that as a 'thrill ride' for the passengers… The pilot would also do negative-G dives for the 'weightless' effect for fun, but he heard some jumpers would complain." A passenger from the day prior to the deadly crash said of the pilot, "He definitely banked it a little hard on a high rate turn at a seemingly low altitude." That according to skydiver Stephen Hatzistefanidis.
A witness, Sayar Kuchenski, reported that on other flights "the pilot would sometimes take off at an extremely steep angle and aggressive climb right after leaving the runway. This was presumably done for fun to intentionally create a high-gravity environment."
The aircraft mechanic for the plane was said to not be communicative with federal investigators and the FAA records showed a history of maintenance record falsification. He was nonetheless reissued a certificate in 2015.
How do you protect yourself as a consumer on Hawaii helicopters and planes?
Choose your helicopter and small plane flights carefully!
1. Understand the risks. While incidents aren't frequent, they can occur. Pick a company that has a good safety record. More on that below.
2. With helicopters, choose a certified FAA Part 135 Air Carrier, as those companies must meet higher standards. Look for that designation on the carrier's website or just ask them about it.
3. Research plane and helicopter operators. Look at the NTSB website to find any tour provider within its accident database.
4. Ask about your pilot. Be sure to choose one with a number of years of useful experience.
60+ Hawaii Helicopter Tours Accidents In Past Forty Years
As we all know, the weather here can be extreme and fast-changing. We've heard that up to 1/3 of all helicopter accidents in Hawaii may be weather-related. Weather, mixed with the financial necessity to fly, especially now, can create dangerous situations. 
Beat of Hawaii © photo at helicopter favorite Kokee State Park. Accident site embed image courtesy of NTSB.
Disclosure: We receive a small commission on purchases from some of the links on Beat of Hawaii. These links cost you nothing and provide income necessary to offer our website to you. Mahalo! Privacy Policy and Disclosures.