Visitors have asked us multiple times to follow up on what may be right around the corner on Hawaii Island. New vacation rental rules being put forward were just unveiled. These would affect more than 150k rental units there, beginning in 2023.
There is also a range of new fees and fines being proposed for all Hawaii County vacation rentals, while the county is seeking to have a registration for every unit on the Big Island. Any unit advertised without a registration will be subject to a $10,000 fine, as proposed. For the first time, too, new rules will impact what is called "hosted" accommodations.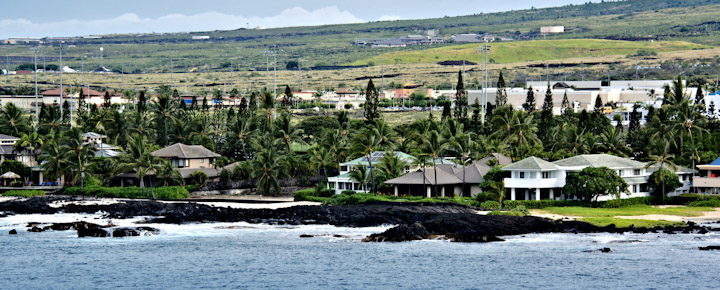 Interestingly, the Big Island is also looking at new vacation nodes, which would be short-term rentals in some areas where they are not currently permitted.
The bill was unveiled online last week at a forum and will be followed by another one in January. It will then proceed through various processes, including committees, and is expected to land at the full council by February if it all goes to plan.
The county council plans on intentionally including all interested parties in the process. One council person said, "We wanted to make sure we were walking everyone through these proposed changes, so we're going to take our time with it."
For the first online session, about five hundred people attended virtually of the nearly 900 who had completed the registration process.
Current vacation rental rules only apply to standalone ("non-hosted") accommodations.
Those are vacation rental units now rented for from one to 30 consecutive days. The new law is set to have a broader scope and will move to regulate all vacation rentals of less than six months.
Hosted rentals with an owner residing on the property may be banned.
Previously, hosted accommodations were not subject to vacation rental regulations. There will now, however, be a series of rules and fees for those owner-occupied properties, including properties with guest houses, second dwellings, and farm dwellings. It also sets up rules and fees for those hosted rentals where the property owner also resides.
At this time, it appears the county intends to ban some or all such "hosted rentals."
Limits on the number of vacation rental guests per unit.
The new ruling proposes to limit the number of guests per vacation rental as follows.
One bedroom – two occupants, plus two extra occupants.
Two bedrooms – four occupants, plus two extra occupants.
Three bedrooms – six occupants, plus two extra occupants.
New rules for parties held at Hawaii vacation rentals.
In the event of a party, a vacation rental will be permitted to have up to twice as many rental occupants as is usually allowed. A party at the unit that includes those staying there could contain no more than double the number of people allowed to stay overnight (we assume that to mean for one night only). So the two-bedroom unit, with six sleeping there, could have a gathering of no more than 12 people, under the proposal.
More vacation rental owner fees to bolster county income beyond the current taxes.
Vacation rental owners will undoubtedly be paying more in fees going forward too. The county is looking at options for increasing its vacation rental-related income. You'll recall that the county charges a 3% tax in addition to the state's vacation rental tax, currently yielding nearly 18% in total taxes.
Vacation rentals in non-vacation rental zones.
It is being proposed that certain areas where vacation rentals are otherwise prohibited have vacation rental approval. Those include Hawaiian Paradise Park, Kona Bay Estates, Puako, Volcano Village, and Volcano Golf and Country Club.
What's your take on the upcoming changes to Big Island vacation rental rules?
22-22-11 Draft BILL – Transient Accommodation Rental