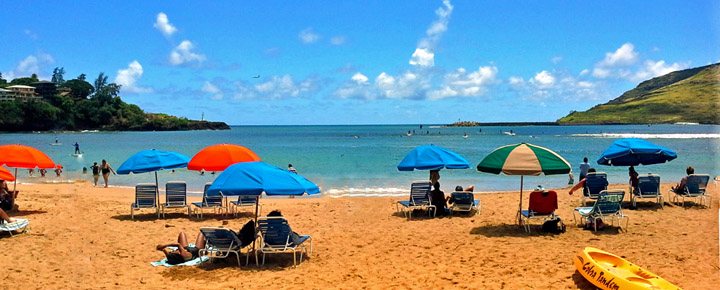 Here's an example of how we used hidden city tickets to Hawaii to our advantage. On a recent flight from Lihue to Los Angeles the price was outrageous. But then we found a ticket on American Airlines from Lihue to San Diego, with a stop in Los Angeles, for one-half the price. Needless to say we bought that ticket, flew with only carry-on luggage and got off the plane in Los Angeles. End of issue, right? Not according to the airlines.
Will gate agents become the enforcers?
We aren't sure how this would happen, but United Airlines, American Airlines and others want their airport agents to become monitors of the long-standing practice of hidden city tickets. They fear it is a "a growing trend" of travelers to and from Hawaii (and elsewhere) to buy tickets to final destinations they will never see. UAL wants agents to report suspected violators to their terms to their corporate security. That based on an internal memo that went public.
We have used hidden city tickets to Hawaii for decades and to and from other destinations. While the airlines have always hated it, and felt it was a violation of their terms of carriage, the practice has nonetheless endured among savvy consumers.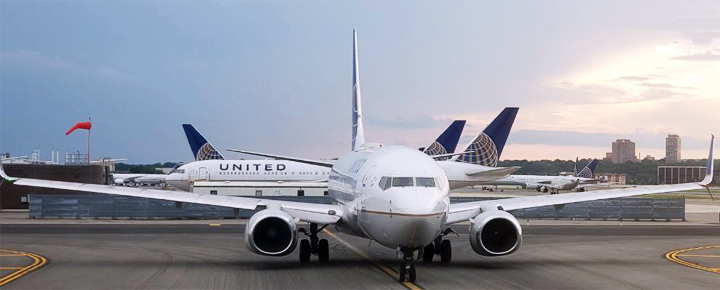 United Airlines position.
UAL told employees, "this practice can potentially offer discounts on airfare and not aligned with United's contract of carriage. As the practice grows, we need to ensure that we're both supporting our customers and properly enforcing the contract of carriage rules and United policies. UAL further stated that "it is against our ticketing policies to purchase an additional segment with no intention to fly."
United is asking employees to use discretion. What if the traveler has a medical condition necessitating their not continuing. But when that isn't the situation, UAL is asking their agents to alert the airline's corporate security. "Our priority is to safely get our customers and their baggage to their final destinations, so always try to understand the customer's situation and avoid confrontation when handling hidden city ticketing instances. Corporate security is better positioned to follow up on the situation and taking appropriate action to ensure customers are following contract of carriage rules and United policies."
United has threatened to seek reimbursement from those who are repeat offenders, and asserted their right to taking action, including use of a collection agency to recoup lost income, terminating the passengers frequent flyer status or banning them from the airline entirely.
Enter skiplagged.com.
The issue was brought to the forefront in part due to a website, Skiplagged, which United sued unsuccessfully. That site helps consumers locate the best deals using hidden city destinations. There have been rumors that other websites intend to follow the Skiplagged practice.
While the airlines assert that this practice breaks their pricing system, Skiplagged says that consumers who buy tickets should be able to do as they please with them, including not completing the journey if they so choose.
On checking Skiplagged just now for the same route, we found one-way airfare of $234 from Lihue to Los Angeles. The ticket, on Delta Airlines, would be issued as Lihue to Phoenix with a stop in Los Angeles. The regular Lihue to Los Angeles ticket, on the other hand was $296. While not as dramatic for the date we checked (12/24), pocketing $62 each way for the very same flights, if you don't need to check bags anyway, makes a lot of sense.
Don't forget – no checked bags!
1. No checked bags. Travelers who don't understand or forget, may inadvertently check bags to their final destination. Obviously, you can't tell the airline you aren't taking that last connecting flight.
2. One-way or return flights only. This only works on one-way tickets or on the return portion of a round trip ticket. Otherwise, if you miss a flight on your outbound trip, the airline might cancel the rest of the reservation.
3. Should your itinerary get re-routed, there is some possibility you might not end up where you expected.
What are your thoughts?
Disclosure: We receive a small commission on purchases from some of the links on Beat of Hawaii. These links cost you nothing and provide income necessary to offer our website to you. Mahalo! Privacy Policy and Disclosures.