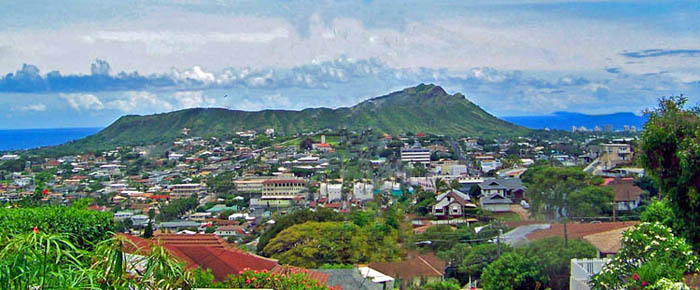 Starting Tuesday, November 24, be aware that a new quarantine-related policy goes into effect statewide for all passengers arriving in Hawaii. There will only be two options when this change occurs:
1. Depart for Hawaii with a confirmed negative COVID test uploaded to the state's SafeTravels website; or
2. Expect a mandatory 14-day quarantine without exception in Hawaii.
Previously, those who had not uploaded results on arrival because they were still pending, could enter quarantine only until the negative results were uploaded. That will no longer be an option.
Beat of Hawaii: This could cause major concern for Hawaii-bound travelers, some of whom have commented that they have been unable to obtain timely test results from trusted testing partners, even when complying with all requirements. We've said repeatedly that a mandatory quarantine or threat thereof, will put a kibosh on interest in Hawaii vacations.  This situation is especially concerning as Hawaiis trusted test partners have to contend with soaring testing needs in the middle of more COVID cases on the US mainland.
Governor Ige announced the new rules saying, "We're taking this added safety precaution now in response to the dramatic increase in COVID-19 cases on the mainland and around the world. The health of our residents and visitors is our primary concern, particularly with more people traveling to Hawaii over the holidays." Ige said that to date nearly 50 arrivals who came without any test result later had a positive test result. "It's not a large number, but it's enough to change the policy."
Also, we have heard repeatedly that Hawaii was unable to manage and appropriately track those test-pending arrivals. This policy change was needed to simplify the process and eliminate that category of arrivals who were still awaiting results.
The governor's announcement says specifically, "If a traveler's test results are not available before boarding their final flight segment, the traveler must quarantine for 14 days or the length of their stay, whichever is shorter."
In good news, Ige said that the current average of new cases indicates the state has the lowest infection rate in the USA per capita.
Infighting among Hawaii gubernatorial aspirants.
At today's press conference, Lieutenant Governor and physician Josh Green spoke to the pre-travel testing program for which he is responsible. He said that since October 15, there have been 273k passengers screened of which 243k had pre-travel test quarantine exemptions.
Green also described the pre-travel testing program as going well, while confirming his support for the upcoming change to require test results before travel. Green said, "Right now we are not seeing COVID-19 spread due to travelers, but we are continuing to monitor the situation, especially as we see cases rise on the mainland. This is why I am supportive of our team's move to require test results before people depart for Hawaii. This will help mitigate any issues with travelers having pending test results and arriving positive." Green noted that secondary (surveillance) testing indicates that about 16 out of every 10,0o0 arrivals with a negative pre-travel test result subsequenlty test positive.
In a separate press conference, Honolulu Mayor Kirk Caldwell attacked the state's surveillance testing program, which provides a sampling of travelers to help determine how effective the pre-travel testing is. Caldwell discussed his desire to possibly implement a second test for arrivals to Honolulu. Second mandatory tests have been proposed by mayors throughout the islands. Caldwell said that he agreed to no secondary testing based on assurances from the state that there would be a vigorous surveillance program. He said that simply has not happened, which pointed the finger towards Lieutenant Governor Green.
Green responded, saying Caldwell "Hasn't done anything. He has sat back and criticized rather than doing more testing."
As you know, both Green and Caldwell are poised to run for Hawaii governor in 2022, when termed-out Governor Ige's time is up.
Canadian Testing Program Launches
A new program is about to begin for those snowbirds traveling from Canada to Hawaii. Both Air Canada and Westjet plan to resume flights to Hawaii in December. Canadian visitors will have the same test requirements as those traveling from the US mainland. Ige said that "Many Canadians love to visit Hawai'i during the winter months to escape the cold weather, so the timing for this works well. Hawaii has the most rigorous pre-testing program in the U.S., and we are grateful to Air Canada and WestJet for making it available to its passengers."
Disclosure: We receive a small commission on purchases from some of the links on Beat of Hawaii. These links cost you nothing and provide income necessary to offer our website to you. Mahalo! Privacy Policy and Disclosures.