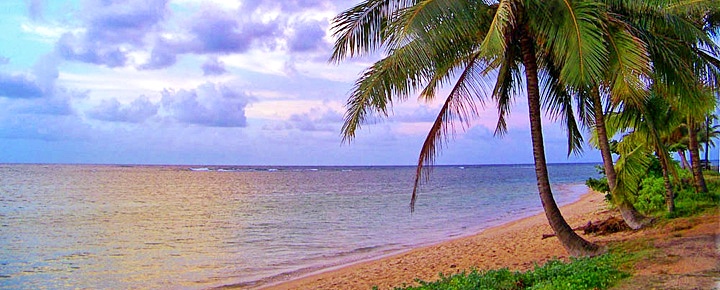 In these times that never cease to amaze us, the possibility was just raised by Honolulu Mayor, Kirk Caldwell, that Kauai be a test site for reopening Hawaii tourism. Just to see what would happen to all of us living here full-time. That even though Caldwell said his own Honolulu will retain its stay-at-home order through May 31. Hmmm. Officials statewide rebuked Caldwell's suggestion about Kauai.
Exactly what did the Honolulu mayor say? 
Kauai "could be the first island. Kauai does have a visitor industry. What if you opened up to people going to hotels on that island? I think we can use some neighbor island as a test case to see how that works."
Response from officials including the Mayor of Kauai.
Those disparaging the crazy remarks included Lieutenant Governor Josh Green, with whom Jeff attended a meeting in December, and Kauai's Mayor Derek Kawakami, who we have known for decades. Derek said Caldwell "just looked and sounded like he's fatigued and worried…. When people are tired and they're under stress, they tend to say and do things that are out of character." Let's just say our mayor was taking the high road. We nearly fell over in disbelief when we heard this ourselves.
Our little island with arguably the least resources per capita, being a test case? Lt. Governor Green said he was, "shocked at the idea of using the neighbor islands as a giant experiment to see if [this] kills people." Kauai Mayor Kawakami said, "This came out of left field, it was another challenge that I felt was unnecessary. Green noted, "Kauai has only 15 ventilators and nine intensive care unit beds….it's not a very good position to treat people like guinea pigs on a neighbor island."
Prior to this, a soft business reopening on Kauai discussed for May 3.
Kauai has had no new cases for 12 days, and only one active case now that was never positively attributed to travel.
That first, and the only, case of community spread was confirmed on Kauai on April 5. On May 3, it will be 21 days, or two incubation periods, (hopefully) without a new case. At that time, the Mayor is considering reopening some of the local businesses that have been closed and letting construction resume again. Personally, we're excited at the prospect.
Then how will Hawaii travel reopen to tourists? 
The entire state, both officials and residents, together with the federal government, various health officials, and the whole tourism industry including the airlines, hotels, and car rentals are in a flat out panic trying to determine how Hawaii travel will reopen. It is essential that it happen soon, but any wrong move could prove deadly.
While testing is an obviously preferable part of reopening, can that conceivably happen soon enough to save the economy of Hawaii from permanent, unrecoverable destruction? So then what? We are approaching the precipice, that is for certain.
The reason why: Kauai has always been and will remain strong and independent.
Due to the turbulent Kauai Channel between us and Oahu, conquering this island was not easy for Kamehameha I (or Kirk Caldwell). On Kamehameha's first attempt, over 1,500 canoes had to turn back because of the winds. On another attempt, over 7,000 Hawaiian soldiers crossing in double hulled canoes turned back because of Typhoid. In the end, there was negotiation and a peaceful settlement between the two kings. The islands became united in 1810, when it was agreed that King Kaumualii would continue to rule Kauai, but as a vassal king under King Kamehameha.
A more modern day attempt at conquering the Kauai Channel and the island was the failed Super Ferry. Yes, Kauai has always been a problem child much to the chagrin of the other islands.
But to make us a testing ground for reopening tourism, to see if we sink or swim, brings out the King Kaumualii inherent in all of us here. Not going to happen!
Please join us in comments.
We receive thousands of comments each month and welcome yours. If you're new, please say hi and let us know.
Aloha and Mahalo!
Disclosure: We receive a small commission on purchases from some of the links on Beat of Hawaii. These links cost you nothing and provide income necessary to offer our website to you. Mahalo! Privacy Policy and Disclosures.