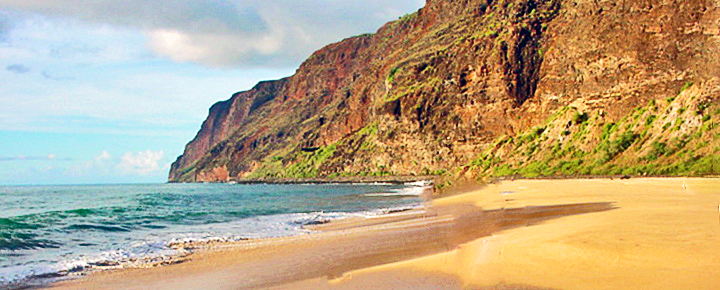 Starting April 5, Kauai will rejoin the Hawaii Safe Travels Program. That will end the 10-day quarantine, or 3-night resort bubble, for those who have a negative test within 72 hours of the transpacific flight from an approved partner. Many of you are asking what happens during the process of our rules transitioning. Here is what we are being told to expect.
For those arriving in the gap period.
Let's say you arrive April 3 or 4 on Kauai and go to a resort bubble or start a 10-day quarantine. It would seem that you could qualify for the new rules on April 5 and be released. That makes sense "if" you already complied with the testing requirement before leaving for Hawaii. We say "if" because Kauai's current rules do not require that you test at a Trusted Partner before leaving. You still need a test, but it's up to you where to go. Confusing enough yet? One of our visitors, Eddie, asked, and here's what the mayor's office told him:
"Thank you for your email to the Office of the Mayor. Kauai is rejoining the State's Safe Travels program (hawaiicovid19.com/travel) starting April 5 – where you can take a COVID test from an approved Trusted Testing Partner (hawaiicovid19.com/travel-partners) and avoid quarantine if you test negative before landing on Kauai.

If you plan to travel any time before April 5, you will be subject to the rules currently in place. That means if you are a trans-pacific traveler, you can only avoid a 10-day quarantine on Kauai by staying on another island for 3 days first or staying in a Resort Bubble and testing out of quarantine after 3 days. More info on our current rules is stated on our website kauai.gov/covid-19. Further, if you are at any time in quarantine on Kauai, you will not be allowed to stay at a Transient Vacation rental such as an AirBnB or VRBO."
What happened? 
When Kauai opted out of the Hawaii Safe Travels program back in December, it likely did not plan how to reintegrate with the program, which is about to occur. And now it will not be possible for Kauai County to sort out on April 5 who tested at a trusted partner and who did not, among other issues.
Recommendation.
To avoid this complication, we recommend against arriving on Kauai during the gap period if you possibly can.
Disclosure: We receive a small commission on purchases from some of the links on Beat of Hawaii. These links cost you nothing and provide income necessary to offer our website to you. Mahalo! Privacy Policy and Disclosures.