We'll be at the October 6 dedication of the new Hall of Compassion on Kauai and hope you can join us. The Lawai International Center has always held a special meaning to us at Beat of Hawaii. When we launched our Hawaii deal website nearly six years ago, their historic 88 Shrines and hillside walk was our first featured article with the following introduction:
In Japan you'll need to take 60 days out of your schedule and walk 900 miles to visit 88 Shingon shrines. If you're like me and need a faster spiritual renewal, take my advice and visit the Lawai International Center on Kauai. In one hour you can complete a miniature 88 shrine trek and still have time to catch waves with a renewed sense of peace.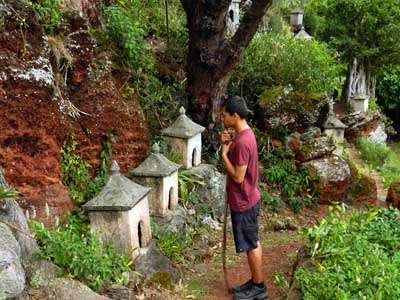 Three ways you can be part of the Lawai International Center.
1). Take a complimentary tour on your Kauai vacation. Twice monthly the gates are open to the public. Visitors gather for green tea and Japanese mooncakes before walking the hillside with 88 miniature shrines. This is one of the oldest Buddhist temple sites in the USA. Tours times are 10:00, 12:00 and 2:00.
2). Donate to this important cultural site for future generations to enjoy. All community donations are matched dollar for dollar.
3). Support the online Benefit Auction now in progress. Auction items can be sent to you if you are not able to attend. There are many items to bid on from original works of art to Kauai activities like boat tours, fine dining and even hotel accommodations.
Hall of Compassion Reflects 13th Century Architecture
It took twenty-three years of vision, a village of 400 community volunteers, master craftsmen from Japan and grass roots fundraising overseen by Lynn Muramoto. Now the big moment has arrived. The dedication on October 6 will include a performance by world-renowned shakuhachi flutist Grandmaster Riley Lee of Australia. He will be joined by the children of Ni`ihau who will chant and Taiko Kaua`i drummers. Many other events are planned. We will be wearing our Beat of Hawaii t-shirts. If you see us, be sure and say hello – we look forward to meeting you!
Event Details: Gates open on Sunday, October 6 from 1:00 to 4:30pm for the 13th Annual Pilgrimage of Compassion and Dedication.
Location: Between the towns of Lawai and Kalaheo right off the highway. Pass through the traffic light after Lawai and take the first left on Waewae Road. Signs will be posted for the event and on all tour days.
Contact Information: Call (808) 639-4300 or visit the Lawai International Center on the Internet.