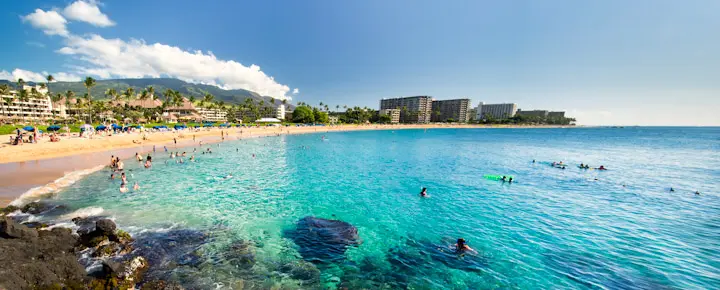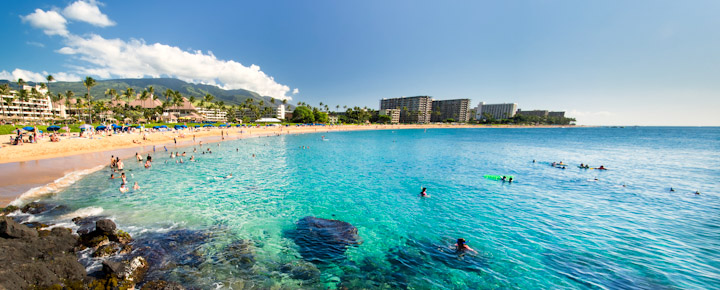 Fodor's came out swinging against 2023 Maui vacations today. This comes as the island was deluged with post-pandemic revenge travel starting last year. At one point, the mayor asked airlines to cut back on Maui flights, which he has no authority to enforce and the airlines have no intention of doing.
The seemingly well-meaning No-List Article sets out to make visitors more aware of some locations suffering the most from excessive tourism. In addition, it broke the issues into three areas, including "Natural attractions that could use a break in order to heal and rejuvenate; cultural hotspots that are plagued with overcrowding and resource depletion; and locations around the world immediately and dramatically impacted by water crises."
Maui suffers from beach erosion, drought, water rights, and more.
Maui was mentioned as an area impacted by water crises for these problems. Some Maui residents have had conservation orders to avoid non-essential water usage. However, these weren't implemented uniformly, and some of the most affluent areas of South Maui, for example, had no such limitations.
Accessing freshwater can often be challenging for island residents. In Hawaii, it says, "Tourism… accounts for the biggest usage of water. One particularly striking case is Maui… The disparity in water distribution is leading to conflicts between the hospitality industry and household users. — Fodor's
Also mentioned was that Native Hawaiians are impacted by the rapidly increasing cost of living, especially housing. Short-term rentals are mentioned as being in part to blame for Maui's homeless problems.
The article says that visitors should do as they want; "This year's No List does not serve as a boycott, ban, or cancelation of any sort; but a call to travelers to consider wisely the choices we make."
Critical Maui beach erosion.
Not mentioned as part of Fodor's take but worthy of mention is Maui's critical beach erosion. Last fall, for example, following high tide, trees fell, and a sidewalk collapsed and fell into the ocean at Kaanapali Beach. This area is suffering following 40 years of continuous beach erosion. The State recently found that the erosion's severity has increased with sea level rise and record high water levels, which will get worse from here.
The impact of climate change has pushed the shoreline to the location of hotels and condos.
Right now is literally the time when it's most affordable and easiest for us to get engaged in managed retreat. Figuring that out is a problem, but we're not the only community in the world that has this issue. Literally, every coastal community does." — Hawaii Department of Land and Natural Resources.
The state is developing plans to provide more time before yet bigger changes ahead. Recently, the state brought about 75k cubic yards of sand to that area, which is like a band-aid. The state said it will "restore coastal sandy habitat that extends across the terrestrial/marine boundary for immediate short-term remediation."
Unfortunately, the long-term effects of similar shoreline projects are transitory. Research from California and Australia on beach "nourishment" indicates a negative impact on the invertebrates populations of such areas.
We said previously, "Throughout the State, many beachfront properties have employed seawalls to both hold back the waves and expand the footprint of useable land right up to the waterline. Such stop-gap measures are expensive, detrimental to shorelines, and ultimately ineffective. Natural beaches move and shift with the seasons and weather, with the sand being naturally replenished through wave action bringing sand onto the shore and by natural erosion from the shore itself."
Disclosure: We receive a small commission on purchases from some of the links on Beat of Hawaii. These links cost you nothing and provide income necessary to offer our website to you. Mahalo! Privacy Policy and Disclosures.