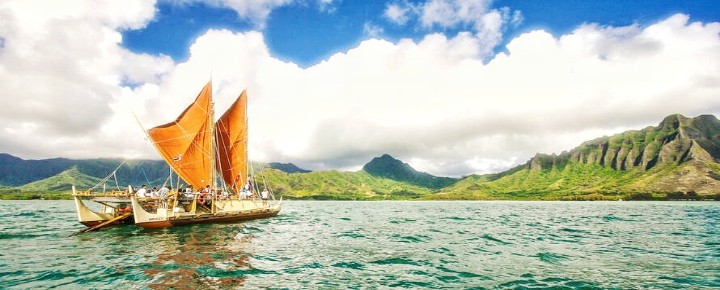 Today is a holiday of sorts in Hawaii, plus of course, it is a national holiday (albeit not a holiday at Beat of Hawaii). Today is Discoverers' Day in Hawaii, but not an official state holiday. It's a way for Hawaii to distance itself from celebrating the colonization of Native Americans.
The second Monday in October shall be known as Discoverers' Day, in recognition of the Polynesian discoverers of the Hawaiian Islands, provided that this day is not and shall not be construed to be a state holiday. — Hawaii State Legislature.
Columbus Day became a national holiday in 1937, and it is a day off for many workers. Hawaii, however, stopped recognizing Columbus day in 1971 as a state holiday and instead changed the 2nd Monday of October to be Discoveres' Day and a non-state holiday. Interestingly, when Columbus Day was removed as a state holiday, Martin Luther King, Jr. Day was added to the roster instead.
Many other places have also moved to celebrate a different holiday today, be it Indigenous Peoples' Day or Native American Day. Years ago, there was talk about changing Discoverers' Day to Indigenous Peoples' Day, but that did not happen.
Disclosure: We receive a small commission on purchases from some of the links on Beat of Hawaii. These links cost you nothing and provide income necessary to offer our website to you. Mahalo! Privacy Policy and Disclosures.