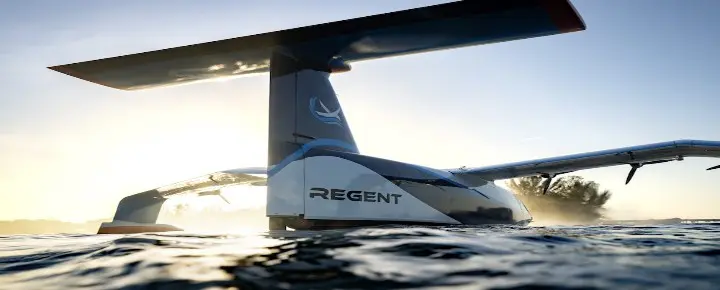 With all the talk and aggravation associated with airline cancelations and delays, pilot discontent, and possible strikes that seem poised to only get worse, this may come as welcome news. When the next generation of Hawaii interisland planes comes on board, which is now planned to start in 2025 through 2028, unprecedented changes in interisland travel may occur. That may no longer include going to airports, having airline pilots, or TSA screening, and a much faster overall island-to-island service. How is that even possible?
How hybrid aircraft/watercraft will change everything.
The company at the helm is Regent, which is based on a team of MIT-trained, prior Boeing aircraft engineers. The name of the company comes from "Regional Electric Ground Effect Nautical Transport." The company is determined to deliver zero-emission, high-speed Seagliders, which fly on a cushion of air, into the marketplace in the next three years. They've been in the news repeatedly for their two new craft, which may well be game-changing for Hawaii. Although a new name in interisland craft, they've also quickly amassed half a billion dollars in pre-orders.
Big money says this is going to happen.
Regent has deep pockets, thanks to investors including Mark Cuban, Y Combinator, Thiel Capital, and others. Cuban said, "The efficiency of coastal transportation will be 100x greater with Regent… The idea of having to get between two coastal points is always stress inducing. Regent changes all that and makes it fast and easy. Regent will give people a step-change improvement in transportation. Passengers will spend less time in transit and more time with their families."
Regent said, "Hawaiʻi is such a unique and interesting market. It's been a hotbed of aviation really since the dawn of aviation because of the distances between the islands, the treachery of the waterways between the islands too. We've approached the market with a listen-first, community-first, environment-first mindset. We've solicited lots of feedback."
Their interisland "craft" for lack of a better term, will connect the islands using Hawaii's docks. They operate as a boat until they reach open water, at which point they take-off onto the wing as an aircraft and accelerate to 180 miles per hour. The craft never rises more than one wingspan above the water.
Questions remain to be answered.
Still being studied is the impact of wind and wave conditions, although the company feels certain that they'll succeed in these, as well as being environmentally and sea-life friendly. We have to think they are right, as they would have needed to offer some degree of proof in that regard to both Hawaiian and Mokulele airlines who wil be using this craft.
Docks and harbors are being investigated, but you expect these fleets to operate at Honolulu Harbor, perhaps even at the prior location of the failed Hawaii Superferry near downtown Honolulu. The harbor is a beautiful, bustling location with great views and food options far beyond anything at HNL.
Regulatory issues still will need to be addressed too. Regent is set to begin work with the Hawaii Department of Transportation and Department of Land and Natural Resources, the U.S. Coast Guard and the U.S. Army Corps of Engineers.
Regent says that these first planes will be under U.S. Coast Guard regulations as boats rather than under FAA guidelines as aircraft. "Our first vehicle is projected to operate under Coast Guard jurisdiction." They do say, however, that they are in close communication with both the USCG and FAA's Emerging Concepts & Innovation Group."Over time, a collaborative approach between aviation and maritime authorities is key to deploy seagliders at scale."
It's interesting to note that craft captains may not be airline pilots but rather boat captains.
Many questions come to mind. How will visitors arrive from the mainland on one flight and then transfer to a seaglider that's based on the water? Will Hawaiian, for example, maintain a fleet of aircraft for connections, and a separate fleet of seagliders for exclusively interisland travel. Or will there be regular passenger shuttles between the airport and the harbor?
What about current airline pilots, who don't appear to be a part of this equation. Is there anything in their contracts about watercraft and boat captains?
Phase 1: Southern Airways dba Mokulele Airlines.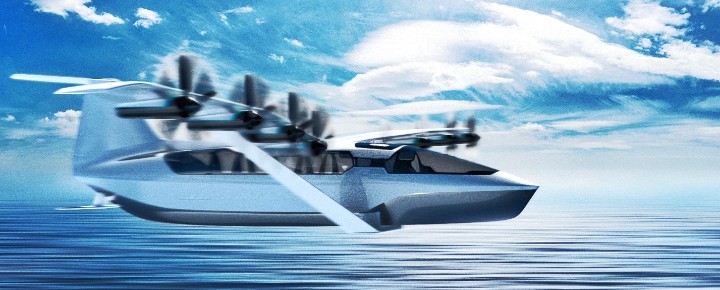 The 12-seat Viceroy Seaglider may replace or augment their fleet of 9-passenger 208EX Cessna Grand Caravans.
Routes include service between Honolulu, Lanai, Molokai, Maui (Hana, Kahului and Kapalua), and the Big Island (Hilo, Kona and Waimea.
Possible service start date 2025.
Partnership between Mokulele Airlines, Regent Craft, and Pacific Current/Hawaiian Electric.
U.S. Coast Guard hydrofoil operations and training, not FAA.
All electric, no emissions.
The Viceroy plane, which is much smaller than most interisland planes today, will take to the air later this year. Viceroy is currently in testing and has completed hydrofoil and float tests. Regent said that the planes may fly commercially in Hawaii within the next three years and align well with the goals of the state to become carbon-neutral.
Phase 2: Hawaiian Airlines.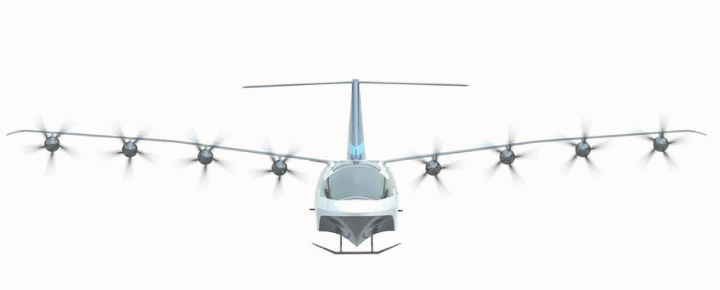 The 100-seat Monarch Seaglider could replace or augment their fleet of aging 128-passenger Boeing 717s.
Routes include service between Honolulu, Maui, Kauai, Hilo, and Kona.
Possible service start date 2028.
Currently a research partnership between Hawaiian Airlines and Regent Craft. No firm order.
22% less capacity  than current Hawaiian Airlines fleet.
U.S. Coast Guard hydrofoil operations and training, not FAA.
All electric, no emissions.
How excited are you to see this change happen?
Disclosure: We receive a small commission on purchases from some of the links on Beat of Hawaii. These links cost you nothing and provide income necessary to offer our website to you. Mahalo! Privacy Policy and Disclosures.