United Airlines had a previously unreported near-miss At Honolulu Airport that was brought to the public's attention by the FAA today. The Federal Aviation Administration's acting administrator said that an industry safety summit is now being called for March, based partly on the airline near-miss that took place at Honolulu Airport (HNL).
FAA's Billy Nolen announced the review as well as a National Transporation Safety Board investigation into the incident that took place in January. It is the third recent near-catastrophic miss, with the other two incidents occurring in New York and Texas.
United Airlines Honolulu runway incursion leads to NTSB investigation.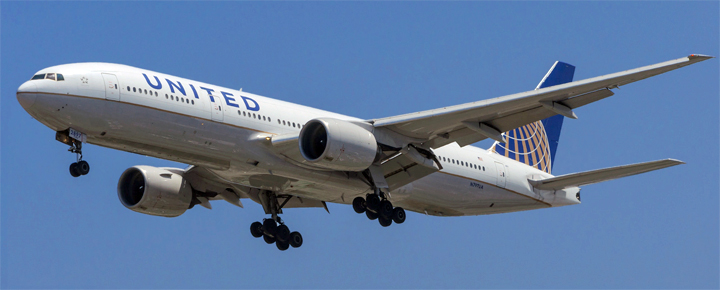 The NTSB will investigate the January 23, 2023 incident in which a UAL Boeing 777 widebody jet crossed the runway at HNL that a Kamaka Air cargo plane was in the process of landing on. The other aircraft was a Cessna 208B Grand Caravan. Grand Caravans are standard passenger and cargo planes at Hawaii's airports and are also used extensively by Mokulele Airlines.
Recent events remind us that we must not become complacent. Now is the time to stare into the data and ask hard questions. — FAA Acting Director.
This comes after the House Transportation committee last week expressed its concerns about the FAA's management and safety issues. The FAA is currently without an official agency head, pending senate confirmation.
The FAA safety summit will take place in March and brings together industry leaders, including airline unions. FAA said this is needed as safety controls "appear to be not as effective as they once were."
In the meantime, NTSB's Peter Knudson said that the runway incursion at HNL presented a "significant risk of a catastrophic outcome." The other two incidents also fell into that category.
NTSB will investigate Maui flight that came within 750′ of impacting the Pacific Ocean.
At the same time, it was announced that NTSB will look into the UAL 777 that dove to within 750′ of impacting the ocean following takeoff from Maui. The FAA previously investigated the incident but didn't provide any reporting thereon. The details of that incident will soon also come to light.
The NTSB plans to issue a preliminary report on the Maui event within two to three weeks. NTSB will interrogate UAL prior to deciding on a formal investigation launch.
The other two recent near misses.
The FAA is investigating the near miss that took place at JFK earlier this month when two airliners nearly collided on the runway. One of the aircraft aborted takeoff while traveling more than 100 mph. The American Airlines plane crossed a runway without permission. A Delta Airlines plane was in the process of taking off at that exact time.
The American pilots "refused to be interviewed" about the incident according to the NTSB, as they did not wish their statements to be recorded. NTSB said recording interviews is a "longstanding practice" however. Delt provided written statements to NTSB.
What are runway incursions?
A runway incursion is anytime there is an incorrect presence of an aircraft (in this case) on the runway. The federal government says that there are four types of such incidents:
Category A is a serious incident in which a collision was narrowly avoided.
Category B is an incident in which separation decreases and there is a significant potential for collision, which may result in a time-critical corrective/evasive response to avoid a collision.
Category C is an incident characterized by ample time and/or distance to avoid a collision.
Category D is an incident that meets the definition of runway incursion, such as incorrect presence of a single vehicle/person/aircraft on the protected area of a surface designated for the landing and take-off of aircraft but with no immediate safety consequences.
The FAA has not said which category the UAL Honolulu incident fits in. But their characterization is that of it having catastrophic potential.
This is a developing story. Please check back.