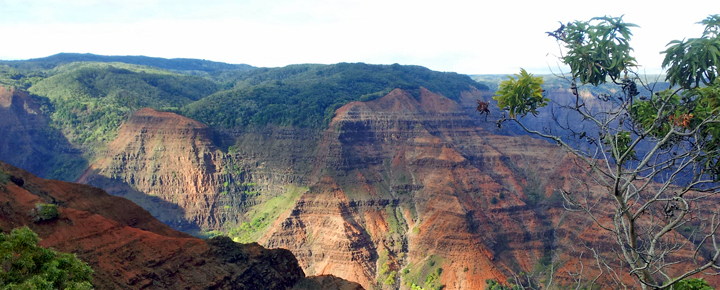 Two bills are making their way through the Hawaii state legislature that caught our eye. These are uniquely important when traveling to Hawaii and for the visitor experience being here. Read on for the details of both.
Senate Bill 700 will charge violators for search and rescue.
A bill now in State Senate committees will see reimbursement for "Search or rescue operation for the purpose of searching for or rescuing a person… (when it was) "Caused by any act or omission by the person searched for or rescued, constituting intentional disregard for the person's safety, including, but not limited to, intentionally disregarding a warning or notice."
In simple terms, for years, huge expenditures for search and rescue have resulted from wanton disregard for warnings of imminent danger. Those have included, for example, countless rescues on Kauai near Hanakapiai Beach on the Na Pali Coast. Many stakeholders and residents have long felt that these search and rescue efforts should be paid for by those rescued. That is regardless of whether the person rescued is a resident or a visitor.
Last week, a major search and rescue effort occurred when a visitor died at Hana (Maui) during a flash flood as she was swept into the ocean. She had been warned of the flash flood but proceeded nonetheless. Access was via private land in an area that has seen frequent trespassing violations. While the death is tragic, it could have been prevented, and the County of Maui paid.
Examples of when rescue efforts would need to be paid include, "(1) Leaving a hiking trail and entering a state, county, or private property that is closed to the public and marked with a Sign giving reasonable notice of the closure; or (2) Entering a hiking trail that is closed to the public and marked with a Sign giving reasonable notice of the closure."
This Bill applies to locals too. It's for anyone who does not obey warning notices. How it might be enforced in the ocean is not known. We think that would be the case if you enter the ocean when a beach is closed because of safety issues.
House Bill 1286 is also making its way through the legislature.
Many of you have asked for an update. This bill would provide uniformity for all of the Hawaiian Islands regarding COVID travel rules and the Hawaii Safe Travels program. At present, Kauai has opted out of the Safe Travels program with its own Kauai bubble resorts, which would be prohibited if this bill becomes law.
We spoke with the Speaker of the Hawaii House of Representatives Saiki's office today to get the most recent update. They told us the House Finance committee would next hear the bill. That hearing should occur soon. When it is scheduled, additional testimony will be accepted. Once it has cleared the House, additional hurdles remain. There is no date set for it to go into effect should it become law.
Beat of Hawaii photo taken at Waimea Canyon on Kauai.
Disclosure: We receive a small commission on purchases from some of the links on Beat of Hawaii. These links cost you nothing and provide income necessary to offer our website to you. Mahalo! Privacy Policy and Disclosures.