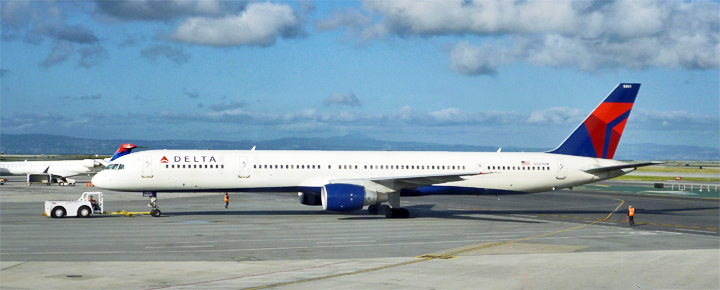 Let's face it, airport fights and some unruly passengers in the air continue to be an issue. So what's with the bad behavior anyway that we've seen on Twitter and in the news?
Yesterday the FAA said that a violent passenger on Delta's flight from Honolulu could face a $52.5K fine. In addition, the agency will enforce a no-tolerance policy towards those who instigate in-flight disturbances or don't comply with crewmember instructions.
The FAA said airlines referred some 1,300 cases referred to it within the past 90 days. And those are just the ones that have the airlines have advised them about. The agency said, "There has seen a disturbing increase in incidents where airline passengers have disrupted flights with threatening or violent behavior." As a result, FAA has proposed various new fines that include these cases:
$9,000 for incorrect mask-wearing
$18,500 for incorrect mask-wearing plus drinking alcohol brought on board.
$27,000 for screaming and banging on another's seat, disturbing passengers, and indicating a bomb was on board.
$52,500 for the incident described below.
Hawaii flight bad behavior is in a league of its own.
FAA's largest new fine relates to a passenger who attempted to open the cockpit door, disobeyed cabin crew instructions, and physically assaulted a flight attendant multiple times. The passenger was both arrested on arrival and is also now facing a $52,500 FAA fine.
As you may recall, this incident took place in December on Delta's flight from Honolulu to Seattle. The FAA said that the passenger "Repeatedly refused to comply with crew members' instructions. He also hit a flight attendant in the face and pushed him to the floor. The passenger then threatened the flight attendant by charging at him as he attempted to restrain the passenger."
Unbelievably, after the assailant was restrained using plastic handcuffs, he was somehow able to free himself and then struck the flight attendant in the face again. The FAA said, "Police boarded the aircraft after it landed and took the passenger into custody."
What's your take on the increase in travel-related violent confrontations?
Disclosure: We receive a small commission on purchases from some of the links on Beat of Hawaii. These links cost you nothing and provide income necessary to offer our website to you. Mahalo! Privacy Policy and Disclosures.