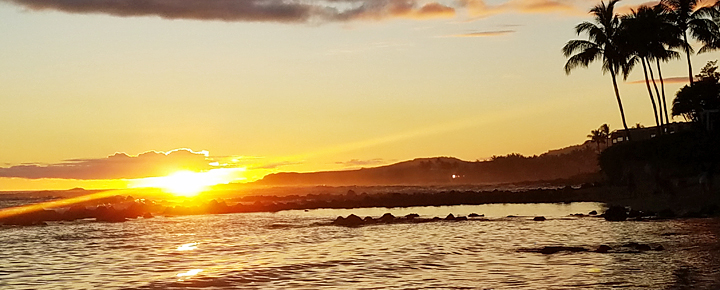 Regarding safety, the 2022 roster of the world's safest airlines was recently reported by airlineratings.com. Regarding Hawaii flights, Alaska Airlines and Hawaiian Airlines both were near the top of that cut.
The safest domestic airlines flying to Hawaii were in this order: Alaska Airlines, Hawaiian Airlines, American Airlines, Delta Air Lines, and United Airlines.
The last time we reported on the safest airlines, US legacy airlines American, Delta and United didn't make the cut, so this is an improvement.
On-time performance. Cirium just released the latest results for 2021 on-time results. Of the airlines studied, Delta came in first and was awarded a platinum award for operational excellence. Overall on-time domestic airline ratings were Delta (1), Alaska (2), American (3), United (4), and Southwest (7).
"Delta Air Lines takes home the award for most on-time North American airline with 87.7% of its flights arriving on time. The carrier topped Alaska Airlines (81.7%) and American Airlines (80.5%)."
Regional carriers like Hawaiian Airlines were not included in the study. Had they been, they would likely have been ranked first, with typically more than 90% of its flights arriving on time based on prior data. Obviously, Hawaiian is fortunate to have good year round weather in it's favor and a significant percentage of brief interisland flights.
Bottom line: Your Hawaii flights on Alaska and Hawaiian are likely to be on-time.
Beat of Hawaii photo: Kauai sunset.
Updated 1/5/22.
Disclosure: We receive a small commission on purchases from some of the links on Beat of Hawaii. These links cost you nothing and provide income necessary to offer our website to you. Mahalo! Privacy Policy and Disclosures.