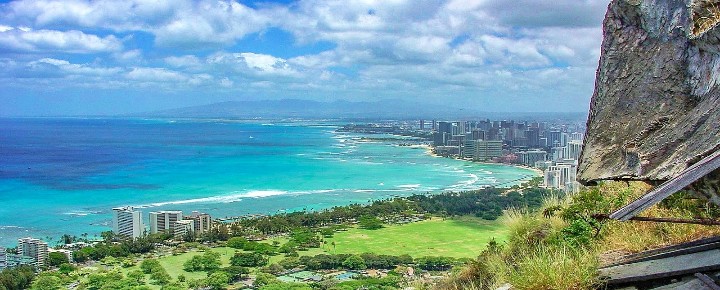 Last week's update on Hawaii hiking incidents stirred some interesting comments about search and rescue. It also brought to mind how other visitor-centric places are handling these extremely costly incidents. Remember that our research indicated that air rescues such as the three performed in just one day here last week could cost from $10k to $47k each time.
Before getting to the details, we'll sum it up by saying, hiker beware. States, including Hawaii, are moving to enforce reimbursement for search and rescue under many circumstances such as those listed below. Some version of bills that were heard in the legislature this year is likely to pass.
Comments from readers:
Michele: It's essential these costs are presented to those rescued. Particularly the ones who refuse medical services on arrival. Do they think this is a taxi service?!
Paula: As a traveler, I… travel often to Colorado, where we have purchased their 5-year Colorado Outdoor Recreation Search and Rescue (CORSAR) Card. Arizona is also a major tourist destination, with dangerous climate and geological features for the unaware, so such rescues happen too often. We are conservative and do our best to be well informed of local dangers and considerations, but we are also older, and you just never know. Such a program seems well within reason, especially for communities with limited resources compared to the high demands of tourism.
Teresa: Who pays for these costly rescues? Do the folks being rescued have to pay anything??
Some states now charge those who "negligently" require search and rescue.
New Hampshire is one, which started it years ago (2008). At least six other states also have such plans for search and recur reimbursement. The laws vary, with some narrowly defined and others not so in terms of what qualifies for seeking reimbursement.
It is interesting to note that in at least one case, who was responsible went all the way to the New Hampshire state supreme court in 2015, which ultimately ruled against the hiker. That person is said to have acted negligently when he went on a five-day one-man hike with an artificial hip that had suffered multiple prior dislocations.
National Park Service said, "When you have to make a decision in an emergency, you don't want to be hamstrung with economics; you want to make the right decisions for the right reasons." It is noteworthy that, at present, federal agencies typically do not seek reimbursement.
Search and Rescue card programs
Programs exist to help both the destination and the visitor. The hikers pay for them and, in exchange, don't have to worry about paying should search and rescue be required. While not exactly insurance, these funds help offset the soaring costs of search and rescue.
Colorado has their CORSAR card. "CORSAR cards are available for $3 for a 1-year card and $12 for a 5-year card. The CORSAR card is not insurance and does not reimburse individuals or pay for medical transport."
"An ambulance, whether air or ground performing ambulance functions solely, is considered medical transport, and expenses for this are not eligible for reimbursement by the SAR Fund."
The program has been in effect since 2002 and has paid out millions for search and rescue missions.
Utah has the USARA program, where individual cards cost $25 per year.
Hawaii search and rescue plan in the 2021 legislature.
A bill to allow or require reimbursement for Hawaii search and rescue expenses, SB700, has been deferred, at least for now. Some version, in fact, is likely to pass. That bill would require pursuit of reimbursement for persons who bypass reasonable signage or other notice and hike off of marked trails, on closed trails, or enter private, county, or state property.
The state Department of Land and Natural Resources said at the hearing that it sought to "incentivize the general public to stay within authorized managed areas."
Hawaii currently has no means to seek reimbursement for these accidents, so a plan to create an administrative system would be needed.
Another bill moving in the Senate, SB 363, would also require reimbursement from hikers who need to be rescued after leaving a marked trail or ignoring "closed" or "no trespassing" signs. Further, it would add new petty misdemeanor penalties for hiking illegally. That measure is dead after failing to secure a single hearing this session.
Also, in this session, SB 363 sought to require "government entities that engage in search and rescue (SAR) operations to seek reimbursement when the rescued person required SAR efforts because that person acted in disregard of that person's safety, including intentionally disregarding a warning or notice. This creates a penalty for restricting public access to a trail. It also creates a penalty for entering or remaining unlawfully on a trail or state land that has been closed to public use."  That bill has not been acted on.
Disclosure: We receive a small commission on purchases from some of the links on Beat of Hawaii. These links cost you nothing and provide income necessary to offer our website to you. Mahalo! Privacy Policy and Disclosures.