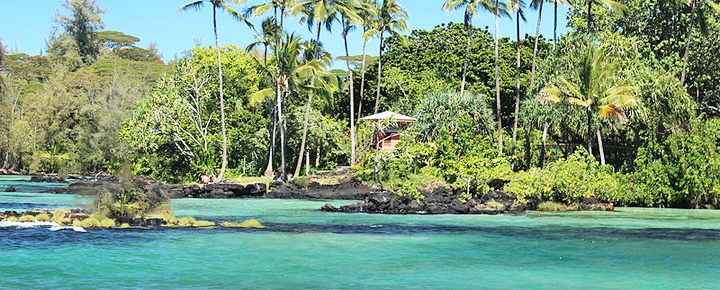 Note that this fare is disappearing or gone. Congratulations to those who jumped on it immediately. Excellent, unexpected and unadvertised Hawaii deals this afternoon! If you've ever wanted to head to this beautiful part of the Big Island, near Volcanoes National Park, but didn't because of the high cost, we have a deal for you today. Just out and not to last long, this offer reduces the cost of flying by up to $400. Prices are reduced in April, early May, August, September, October and November. Book immediately and read on for details.
Los Angeles to/from Hilo $353 round trip, including all taxes and fees.
Travel and purchase dates: Book immediately on Hawaiian Airlines and travel throughout 2017 except June and July. Lowest fares are available for mid-week travel only. Some other dates/days of week only slightly higher. Travel can commence either on the mainland or in Hawaii.
Fares and Availability: Prices are round trip, include all taxes and fees. This is the lowest fares offered and are not available on all or even most dates/flights. Use the monthly fare calendars to find seats, availability and best pricing by month. If you no longer find fares listed, they are sold out.
Notes: If you can't find dates that work for you, we'll have more airfare sales soon. Please sign up for our free email updates and catch the latest Hawaii travel deals when they happen.
Airlines: This deal is only available on Hawaiian Airlines.