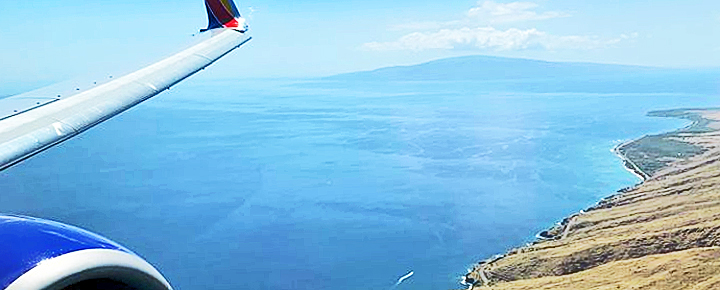 Recovery for travel, Hawaii's economic engine, is nowhere in sight. In fact, the totality of our decimated state economy hasn't even begun to be fully realized.
Although the holidays are normally the busiest time of year in the islands, we hear that hotel occupancy (other than on shuttered Kauai) at the moment is running less than 25%. It would otherwise be sold out at premium dollar. Last month's latest data available indicated travel was down by nearly 80% (Hawaii Tourism Authority).
Issues preventing the return of Hawaii travel include explosive mainland COVID cases and concomitant recommendations for no travel, fear associated with travel during COVID, financial hardship among Hawaii travelers, and last but not least, negative PR associated with Hawaii.
2021 Hawaii Travel Recovery | 5 Essential Drivers
1. Massive new public relations and marketing campaigns welcoming back tourists.
You have been vociferous in stating how you as visitors feel, especially that you don't feel welcome in the same way you were before. Many have questioned Hawaii's aloha.
BOH: There is much work to bring back that Aloha spirit and to educate visitors on cultural matters. The Hawaii Visitors and Convention Bureau (HVCB) says it is releasing a new website design (for at least one of its two websites) and has hired a new CEO, John De Fries. The site says, "Our site is under construction. Please excuse any incomplete or out of date information as we finalize the redesign of our site." The Board Chair of HVCB is hotelier Jerry Gibson, a long-time Hawaii hospitality professional and a friend we've both known since he was General Manager of the Grand Hyatt Kauai.
In the past, Hawaii excelled through its natural beauty, glorious weather, and community spirit. It's more than obvious that these just aren't going to suffice any longer on their own. An ambitious and well thought out plan will need to be hatched and implemented. These do exist. See Ireland's award-winning marketing campaign. It is a country that gets about the same number of annual visitors as does Hawaii.
2. COVID vaccine travel plan. When vaccinations start to be more widespread, we're all hopeful that the sense that we can resume travel safely again will return. But in any event, this will take some time, perhaps at least six months, for there to be any real impact.
BOH: We do expect to hear from the governor imminently regarding Hawaii travel rules for vaccinated travelers. Our understanding is that there will be no further testing requirements and that this may commence as soon as February.
3. Change pre-travel testing rules from 72 to 96 hours. The current requirement is for testing to be within 72 hours of the mainland to Hawaii departure. There has been widespread suggestion and speculation that it will be changed to be within 96 hours of departure.
BOH: The governor said, however, he was averse to any more rule changes, at least right now, for many reasons, including not sowing more confusion. This will be addressed, however, one way or another, soon after the new year. Look for something as soon as next week.
4. Eliminate 10-day mandatory quarantine when visitor complies with all rules. This is for those times when, through no fault of a visitor, results from Hawaii trusted testing partners do not arrive in time for Hawaii arrival.
BOH: This too been recommended by many stakeholders and visitors and makes good sense practically and politically. Providing another test on arrival for those passengers (if not all passengers) is also widely suggested, and Honolulu Airport now has that testing capability at its fingertips. The governor last said, however, that he wasn't inclined to make this change.
5. Statewide symmetry on travel rules.
Currently, there is a huge disparity in regulations for Hawaii travel. The Big Island performs on-arrival tests on some of its arriving visitors. The other islands do not. And Kauai alone has a 10-day mandatory quarantine without regard to pre-travel testing. Kauai has requested a change to a 3-night quarantine bubble, with a second test on the 4th day, which the governor has not approved. In the interim, there is virtually no travel to Kauai.
BOH: Visitors to any one island cannot be expected to understand and adhere to changing rules that vary island-by-island. Let alone visitors who travel to multiple islands, which is not uncommon. The governor has stated his concern about all this confusion as well.
What do you think is needed?
Disclosure: We receive a small commission on purchases from some of the links on Beat of Hawaii. These links cost you nothing and provide income necessary to offer our website to you. Mahalo! Privacy Policy and Disclosures.