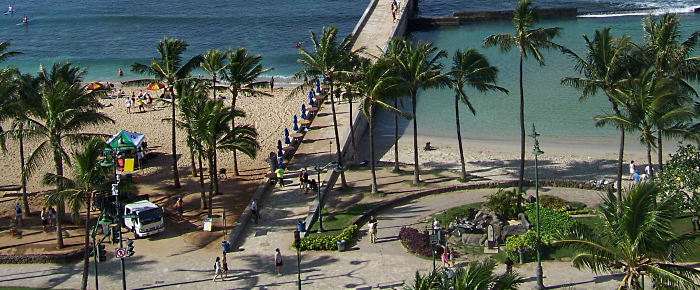 The mayor of Honolulu has issued a statement that indicates that Oahu plans to soon offer yet another new option for avoiding quarantines in Hawaii. The city plans to ramp up to be able to provide passenger-paid testing for those who have not been able to pre-test before departure from the mainland, and for those wishing to travel interisland. Arriving passengers would remain at the airport while awaiting results within 1-6 hours.
This is an interesting testing development and something we suggested as an adjunct to pre-travel testing months ago.
Mayor Caldwell said in that regard, Honolulu "Plans to request approval of a post-arrival test for those who have not received a pre-travel test. Once the mobile lab is up and running the post-arrival test would be conducted at the airport, and would be administered by a third party, and paid for by the traveler. The City and County is working to procure a mobile testing lab that would be able to conduct up to 10,000 tests a day. This post-arrival test would require arriving passengers to remain in quarantine until they receive negative test results within 1 to 6 hours. In addition, the City and County of Honolulu supports the implementation of an inter-county, pre-travel testing program and would look to use this same mobile testing lab to conduct the test upon request by the inter-island traveling public."
There will obviously be much more on this coming out soon. This brings up the question about what happens when you travel to Hawaii and then turn up positive on arrival? The options aren't good, with either a 14-day quarantine or a quick and expensive return to the mainland.
Disclosure: We receive a small commission on purchases from some of the links on Beat of Hawaii. These links cost you nothing and provide income necessary to offer our website to you. Mahalo! Privacy Policy and Disclosures.