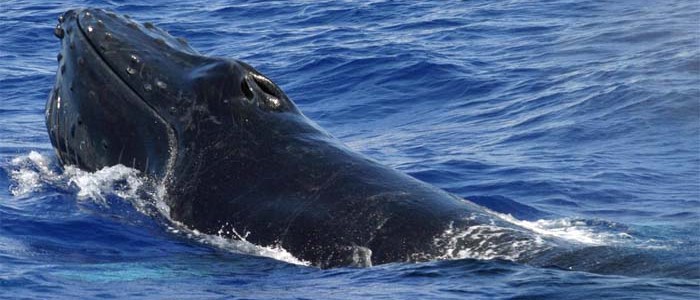 The annual humpback whale count takes place January 28, February 25 and March 31 on the Big Island, Kauai and Oahu. Even if you don't have time to come to Hawaii right now, or haven't found your perfect Hawaii travel deal yet, you can still help. So read on.
Volunteers are needed to keep watch of whale behavior, complete a site map and spread awareness about humpback whales in Hawaii. If you're in the islands during the whale count, this is a great opportunity to mix with locals and other visitors. You'll likely make some new friends. Plan to see us there too and as this will be both fun and fascinating.
If you can't be here during whale count you can still help with a donation to this worthwhile cause. Another way to show support is to purchase a 2012 whale count t-shirt or Hawaii music CD dedicated to ocean conservation.
Please sign up to be a volunteer on NOAA's Hawaiian Islands Humpback Whale site.
You might also enjoy reading: Free Whale Watching in Hawaii.
Photo credit: noaa.gov
Disclosure: We receive a small commission on purchases from some of the links on Beat of Hawaii. These links cost you nothing and provide income necessary to offer our website to you. Mahalo! Privacy Policy and Disclosures.