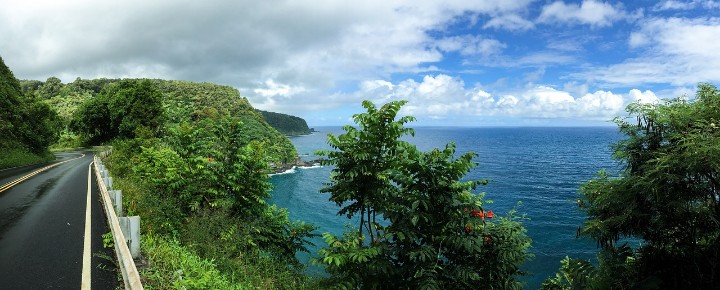 Our post title was the first comment we saw this morning about travel to Hawaii, and it didn't stop there. Richard, a prolific commenter, said "As of this morning 10/23/2020 it's been reported that 7,902 people are quarantined on Oahu. Mostly tourists who either did not pre-covid test, did not use an approved test facility, or did not get negative test results in time."
What happens when your test results are not ready on arrival in Hawaii?
Commenter Trey later exclaimed: "We flew in 10/21, did everything by the book. Our test results did not show up until 6 hours after landing at HNL. Was directed to self-quarantine until we had results and given a phone number to call to get us off quarantine once we had them. No one answers the phone, the message says to leave personal info and they will get back to us. Have had results now for 30hrs +. Here we sit quarantined at their mercy. We have all the required paperwork and negative test results. Anyone have the magic answer so we can enjoy our time here?"
Honolulu police have issued close to 10,000 warnings and citations/arrests since October 15.
Honolulu's mayor said yesterday that all major Waikiki hotels and the police are working together to enforce quarantine for visitors who do not have negative COVID test results on arrival in Hawaii. In a news conference, Mayor Caldwell said of those who did not clear quarantine, "If they're not in the room then they are violating quarantine and it can be reported, warned and then cited. We were told that hotel security is actually having calls being made up to the rooms for those who need to quarantine. So it gave me some comfort to know that there's enforcement going on because the Honolulu Police Department can't be everywhere."
Of the nearly 8,000 people in quarantine, actually, only about one-third are visitors and rest are residents. That means they all landed in the islands without a negative COVID-19 test result. Some travelers are awaiting results for tests while others have received and uploaded them to the state's travel website, as is the case with Trey. Others didn't test or tested with a non-approved source and may need to remain in quarantine.
It works well when you have it all in order first.
Regular commenter Gerhard just reported that he had no problem getting everything resolved, and that was even when coming from Canada. Here's what he reported. "Yes, you can travel to Hawaii. Yesterday we flew from Toronto via San Francisco to Maui. At SFO walked 15 min. from Domestic to International Terminal to get tested, courtesy of United Airlines. One is supposed to have an appointment (we did have one), but they also do take walk-in/up clients who fly on United. It took about 20 Min to get the result and our papers, we uploaded a copy in PDF to the Safe Travels Site and continued our trip to Maui. There, we sailed through the controls, got our pink paper, and picked up the rental car. Even though it was a long trip, it was easy and all went well."
Beat of Hawaii suggests.
It is best if you do not fly to Hawaii without 1) completed test results uploaded to the Safe Travels website and 2) a copy of that result also in hand. The issues of arriving after testing but before obtaining results may or may not be easily resolved when uploading results after arrival. While doing so should release you from quarantine immediately, that isn't what visitors are reporting as of today.
How has this worked for you?
Beat of Hawaii © photo on the Big Island.
Disclosure: We receive a small commission on purchases from some of the links on Beat of Hawaii. These links cost you nothing and provide income necessary to offer our website to you. Mahalo! Privacy Policy and Disclosures.