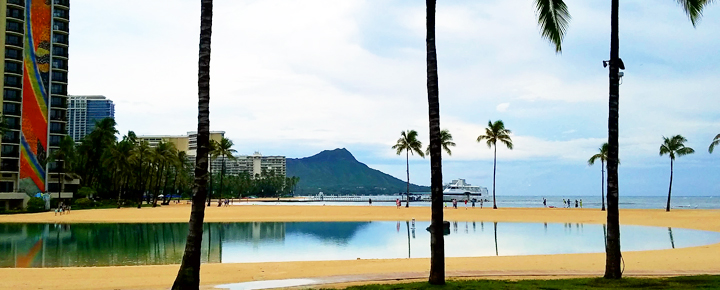 So you're jonesing for a Hawaii vacation but acknowledge that there has never been a weirder time to travel. We looked at how we can all reduce stress and still enjoy a Hawaii vacation during COVID. If you were one of the first to "bite the bullet" and fly here, please share your thoughts on what the experience was like and how others should plan.
Planning your Hawaii vacation includes testing and more. 
Before going further, you'll want to prepare for your pre-travel COVID tests to avoid the otherwise mandatory 14-day quarantine. Many comments posted have suggested Vault mail-in tests. There are many other options and we expect more to be announced any day. Just remember these keys to test success: The test must be done only through an approved partner. It needs to be within 72 hours prior to your "transpacific flight." Test results must be uploaded to the Hawaii  Safe Travels website, where a health screening questionnaire is also completed. And finally, be sure your phone is charged so that you can use it in the arrival process, including providing your essential Hawaii-provided QR code when needed.   
Packing for Hawaii.
We've talked about packing for Hawaii for years, and have many hard-earned tips based on hundreds of times traveling from and to Hawaii. The discussion of packing, together with your comments continues. Leave the new white shoes behind, pack light for tropical days, and bring an unlined waterproof jacket for starters.
Getting through the airport.
Things have changed there. You will wear masks during the TSA screening unless told to not do so. You can also now bring up to 12 oz of hand sanitizer on board if you are so inclined. Food items of course need to be in a plastic bag that's separately placed in a bin. Having things organized properly reduces the chances of prolonging your TSA experience through additional screening. If you keep everything, like phone, wallet, and keys in your carry-on, then you won't be dealing with things coming in contact with shared TSA bins. Bring water, or an empty water bottle to fill up before boarding the plane, as inflight service has decreased.
On the flight to Hawaii.
1. Check when middle seat blocking will end. Southwest stops this safety practice on December 1, followed by Hawaiian on December 15, and other airlines mostly starting early January.
2. With middle seats not being blocked, look for ways to not sit 3 across. Those include flying on a plane that has two across seating (think Hawaiian Airlines' A330). Or consider buying up the third seat.
3. Sanitize to the max. We have been sanitizing our entire seating area for years. Turns out it was good training for COVID. Before departure, we do a thorough wipedown of everything touchable.
4. Turn airflow up. For those planes that have seat air nozzles, once you sanitize them, use them to turn airflow directly on you, and to full blast. The sweatshirt with hoodie will come in very handy with all this ventilation.
5. Carry-on luggage only. Getting out of the airport fast has never been so important. And not having others handle your bags or waiting for luggage to arrive is easy.
6. Eat well at 30,000 feet. For years, we've been practicing and suggesting the motion to always bring your own food onboard. With airline and airport meal service options now falling between limited and non-existent, you won't want to leave things to chance on long Hawaii flights.
7. Lavatory etiquette. (As suggested by commenter George S.):  Wear gloves throughout the flight, except when eating, but especially in the lav. Bring your wipes, sanitizer, & paper towels on each trip to the lav.
On arrival in Hawaii.
Once you are screened and permitted to leave the airport in Hawaii, you'll possibly be dealing with public transport, at least to get to your car rental. Regarding car rental, check your options and see what their disinfection plans include. 
At your Hawaii hotel/Hawaii vacation rental.
Our accommodation industry including both Hawaii hotels and Hawaii vacation rentals is actively involved in widespread safety measures. Check where you are planning to stay to determine how they are protecting both you and their staff. Measures may include enhanced cleaning, social distancing, plus contactless check-in and check-out. 
Ask whether back-to-back check-out and check-in is permitted or if there is a period between those to increase your safety. 
Once at your accommodation, have at it. No matter what practices they have, we suggest you disinfect surfaces including switches, plugs, doorknobs, tables, lamps, countertops, desks, phones, remotes, and bathroom controls. If you have a kitchen, plan to wash everything that isn't pre-wrapped. 
After this, put on your swimsuit and mask, grab a towel, and head to the beach as your reward.
Disclosure: We receive a small commission on purchases from some of the links on Beat of Hawaii. These links cost you nothing and provide income necessary to offer our website to you. Mahalo! Privacy Policy and Disclosures.