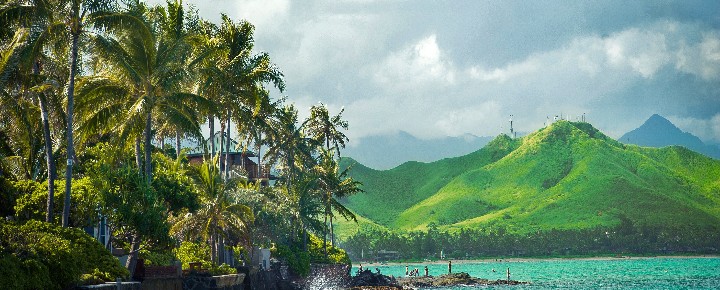 Oh man, these are still such odd and different times. It is hard to know exactly what the future will bring, given the current up and downs of the Delta variant, let alone whatever is coming later. You know we'll keep on top of all the changes and let you know whenever there is an update in terms of what Hawaii is doing. With more than 600 new cases yesterday alone, read New Hawaii Covid Restrictions Likely + Safe Travels To Remain Indefinitely.
For those of you who are jonesing for Hawaii in 2022 as well as later in 2021, today's a great day start to dream about your next trip (#1). Subscribe to websites, Facebook, and other social media, then wait for more cheap flights to Hawaii to return. Sub-$100 prices are ahead soon (#2).  Shop for Made in Hawaii products to support local businesses or check on ETSY. (#3)
Wear Hawaii-style clothes like Tori Richard and Reyn Spooner (or your other favorites). (#4). Listen to your favorite Hawaiian music. (#5). Watch virtual Hawaii events and tours. (#6).
Learn how to play the ukelele. (#7). Plan to visit an island you've never been to like Molokai and Lanai. (#8). Tan only and never sunburn. (#9).
Brush up on the differences between Mauka and Makai, Windward, and Leeward. (#10). Talk about being On and Off-Island to your friends. (#11). Remember what it feels like to get a lump in your throat when leaving to fly to or from Hawaii. (#12).
Slip into Pidgin so well when you return even after a long absence. (#13). Prefer Musubi, Saimin, Plate Lunch and malasadas (to name a few) to burgers, fries, and pizza. (#14). Watch the videos you took on your most recent Hawaii vacation just so you can get centered enough to make it through these crazy days and plan once again for Hawaii. (#15).
Enjoy plate lunch and live Hawaiian music at regular intervals no matter where you live. (#16). Have your photo of swaying palms as the Zoom background on your phone or computer so you think of Hawaii several times a day. (#17). Start a to-do list for your next trip to Hawaii. (#18).
Check all the live webcams and watch Hawaiian sunsets anytime you need a fix. (#19). Follow Hawaii weather online. (#20). Grumble about wearing shoes when you get home or leave them at the door. (#21).
Read Hawaii news. (#22). Watch for planes arriving from and taking off to Hawaii on apps like Flight Aware. (#23). Watch for cheap flights to Hawaii even when you're not yet ready to plan a Hawaii vacation. (#24).
Have your checks imprinted with Hawaii beach scenes. (#25). Keep your next Hawaii trip planning details in front of you at all inappropriate times. (#26). Set your watch or computer to Hawaii time. (#27).
Watch Hawaii-based TV shows religiously. (#28). Cook Hawaiian food at home. (#29). When you buy flowers choose Hawaii tropicals. (#30).
How many of the above applied to you?
Thanks to all those who help provide input for this ongoing post series, last updated on 7/31/21!
Disclosure: We receive a small commission on purchases from some of the links on Beat of Hawaii. These links cost you nothing and provide income necessary to offer our website to you. Mahalo! Privacy Policy and Disclosures.