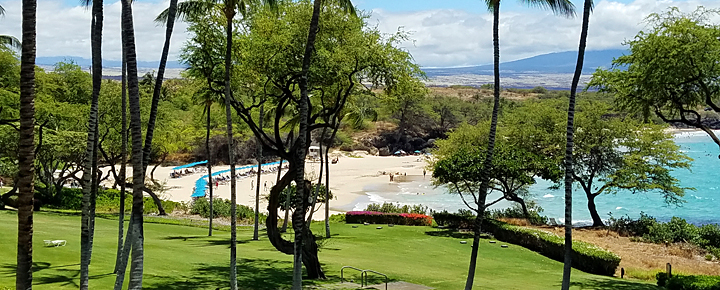 We've had a barrage of questions since yesterday's announcement proclaiming Hawaii travel reopening to all islands starting tomorrow, October 15. We're still sorting through all the information coming in, including changes to the state's website. In the meantime, please dig in with us as we attempt to make sense of it all.
1. Had COVID already? Rules just changed on that. 
The state website has been updated with this information for those who have previously had COVID. "In order to qualify for a COVID-19 exemption to the 14-day quarantine, you must submit two pieces of information and receive approval prior to arrival: 1.) Copy of a positive test (must be a nucleic acid amplification test (NAAT) from a Clinical Laboratory Improvement Amendments (CLIA) certified laboratory) taken no more than 90 days prior to your departure date; and 2.) a signed letter from a medical provider stating that you have not exhibited symptoms and are fully recovered (this letter must be signed at least 10 days after your positive test and no more than 14 days from your departure date). All documents must be on company-issued letterhead and submitted to covidexemption@hawaii.gov for processing prior to travel. Please allow a week for processing.
2. What if COVID threat tier changes mid-vacation.
Debbie D.: Hello-if I travel to Kauai from the mainland with a negative Covid test within 72 hours of travel and the county is in tier 4 on arrival, will I have to go back to the 2-week quarantine if they go to tier 2 while I'm there visiting? I'm hoping I'd just stay as is since I would be fine on arrival in the proper tier.
Another good question. We have not seen any position from the state on this possibility. We would also assume, like Debbie, that once she is here, she will be fine no matter what happens.
3. "Safe Travels" is actually not an App at all. 
Shannon said, "Would you please post a picture of the Safe Travels app? There are different options in the App Store and none of them look even close to being the right one."
The state and others have repeatedly referred to Safe Travels as an app. The state says "Key features of the new app include." Correction big time. There is no app and there is no app coming that we are aware of. It is a website and is found here: https://travel.hawaii.gov/#/.
Regular Nate B. added, "As far as I've researched – it is not an actual app. Rather, it is more of a web-app and it is used and accessed via your web browser on your phone. You register there and then enter your trip information. "Careful, as the requirements are detailed. IF you have a layover in HNL (which it seems most all flights now do) then you have to enter 2 trips. One for your trip from the origin airport to HNL and then another from HNL to your final destination airport. Rather than be caught up in the chaos of the airports and not have the correct info, it's better to be safe and have too much information. Good luck to those traveling tomorrow. Please update us all on the processes as you arrive so those of us coming behind you know what to expect."
4. Only certain testing locations? Quest offers many but Hawaii only mentions Walmart. 
Angie Asks, "Please clarify! Can I get a Quest diagnostics Covid test anywhere, or does it have to be through a Walmart location? My doctor offers the test, but the website says: "Quest Diagnostics – Individuals may order and schedule the company's COVID-19 Active Infection Test online and select from more than 500 Walmart drive-thru pharmacy locations for a nasal swab test." Will the test be accepted from my doctor's office, or only through Walmart?? Thank you!"
Good question. We aren't sure the answer and suggest you contact the Safe Travels Service Desk (10 a.m. to 10 p.m. HST): 1-855-599-0888. The state's website states only, "Quest Diagnostics – Individuals may order and schedule the company's COVID-19 Active Infection Test online and select from more than 500 Walmart drive-thru pharmacy locations for a nasal swab test.
5. Interisland travel pre-testing is approved (except Big Island), but how will that work?
Michael B. said, "Is it my understanding that if I plan to fly to Kauai for a few days and then hop over to Maui for the rest of my trip, this is not possible at this time? We are still waiting on how interisland flights will be handled?"
Thanks for asking. We are awaiting clarification on this for visitors and for ourselves. In yesterday's press conference it was indicated you can do that and be tested, we assume in advance, to avoid quarantine. Where will those tests taken in Hawaii come from?
6. What about Canadians? It is nearly "snowbird" season. 
Lorna said, "All the airlines that have approval for their pre-test are U.S. airlines. What about all the Canadians that travel to Hawaii direct from Canada?? Are the Canadian tests going to be valid? They're working on a plan with Japan but no mention of Canada?"
State officials have repeatedly mentioned that they are working on a process for Canada. The last time we heard that was about two weeks ago, and since then it seems all resources have been sidelined in order to be able to open tomorrow.
7. If you can't get an appointment for a test, don't give up. Keep trying.
Owen P. commented, "We're heading to Kona in December, so I appreciate the notice about appointments. I scheduled them tonight. I did notice that there were available spots (2-3) every day from Thursday on for at least the next week. I'm guessing some people are canceling, or double-booked, so if you couldn't schedule, try again."
8. Who is paying for these new 2nd tests? 
Maribeth asked, "When you say, "optional second tests will be made available in 3 days on Maui" does that mean the county pays for it?"
Yes, that's correct. All second tests were said to be provided at no cost to the traveler. In fact, it was mentioned that there may even be a gift card or other incentive to get people to take second tests.
9. When does your negative test result need to be uploaded. What does this 24 hours mean?
Regular commenter Jon asked, "Can you clarify the wording "within 24 hours before arriving?" concerning the safe travels app? Does that mean no later than 24 hours before your arrival or no sooner?"
Great question Jon. The state's website says, "You will be required to upload your negative pre-travel test result and answer a health questionnaire 24 hours prior to your departure." So our read of that is both the questionnaire and test result need to be there 24 hours in advance. Honestly, that doesn't make sense with the tight timing of testing and waiting for results. There is conflicting information that states that once the negative test result is uploaded, you are clear. Sorry to not have more information yet.
10. What will be open and will you be welcome?
Nate B. just replied, saying "The beaches are open. Most restaurants are open in a limited capacity – but with very few tourists in comparison to the "normal." As long as you're following the physical distancing requirements, and wearing a mask when needed, there's really not a difference in the experience. I keep hearing "locals don't want you there…" and that may be the case for the vocal minority, but business owners that depend on tourism are sure to be welcoming of those of us that are willing to do what is needed to safely travel and help them out in a time of financial ruin."
We agree, Nate. There are many mixed emotions. Residents are concerned about COVID numbers increasing but at the same time, our economy is crashing without tourism. This is a time for everyone to work together and practice safety measures while enjoying our beautiful islands. 
Disclosure: We receive a small commission on purchases from some of the links on Beat of Hawaii. These links cost you nothing and provide income necessary to offer our website to you. Mahalo! Privacy Policy and Disclosures.