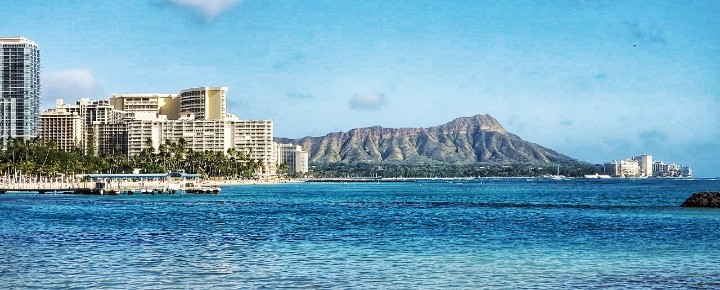 Let's face it, traveling long distances anywhere during COVID is a challenge, and flying to Hawaii is no exception. But you don't need to encounter problems like quarantine on arrival. We will tell you how to avoid it and share some of your experiences from the huge number of comments we have received.
Remember trip insurance? In this case, "cancel for any reason," is probably not going to be of help. That's because if you buy it, your trip needs to be canceled at least 48 hours before departure. And since test results will be delivered after that, it won't be of use if you did not get the results in time.
BOH: Probably the best travel insurance you can get is making sure you test with an approved partner that guarantees results within the specified time.
You pay thousands of dollars for a Hawaii vacation. Please don't end up in quarantine or having to return to the mainland without ever enjoying our beaches. Take the time to research how to make today's taxing test requirements work for you and not against you.
Alaska Airlines' pre-arrival testing takes care of much of this for you since you'll have all procedures completed and can expect a hassle-free experience when landing in Hawaii. We do expect that service to be expanded to the other airlines serving Hawaii shortly.
Beat of Hawaii's Top 5 Ways to Avoid Quarantine and Hawaii Travel Stress.
1. Only use currently approved trusted partners. Even then, check both the state's website and the trusted partner websites. For example, Safe Travels continues to list CVS pharmacy as a trusted partner. However, the CVS testing website clearly states, "We cannot guarantee a specific turnaround time on the lab tests accepted by Hawaii – travelers to Hawaii should make other testing plans." Simple, do not use CVS.
The Vault website says not to use their solution when traveling on Tuesdays or Wednesdays. "Due to no Sunday UPS shipping and an increase in UPS holiday traffic, we encourage passengers to look for a local testing solution if traveling on a Tuesday or Wednesday for the remainder of the year." BTW, Vault provides a chart showing when you test and when you mail based on travel day.
As another example, Carbon Health (many cities) provides test results the next day, albeit slightly more costly.
2. Choose approved tests that offer the fastest, guaranteed turnaround, not something that states 3 days. For in-person testing, be sure that the maximum turnaround will keep you well within Hawaii's rules. The test must be taken within 72 hours before the mainland to Hawaii flight, and you need the results before you travel.
3. Use approved test types. The state requires a PCR type of NAAT test. Not a rapid antigen test. Be sure you are getting a Hawaii-approved test only.
4. When using mail-in tests, pay close attention to potential shipping issues. Calculate both the time for the results to be processed by the lab and the time for shipping to them.
5. Determine testing availability and reservation procedures for your selected vendors. Please don't assume you'll be able to get a test when you need it without ascertaining that in advance.
Following are some recent comments from you about what worked and what didn't. We hope to add you to the thumbs up list.
Thumbs Down:
Karen: "I had a test done before I left at the ER of a local hospital in San Luis Obispo, CA. No, it wasn't a Partners Certified lab, but the test was a NAAT type test, and it came out negative. It was (not) accepted at the airport in Hawaii so I'm in quarantine… They should have a test in HI for arrivals."
Hazel: "We have traveled to Hawaii and have been made to quarantine for 14 days even though we took a Covid 19 test and results were negative upon arriving in Honolulu. We aren't having a positive experience by being locked in a hotel room. This is no way to treat visitors who didn't know you had specific trusted partners that you have to be tested with."
Lori L.: "After doing everything right with Safe Travels and crossing our fingers, we were sitting in the parking lot of airport with bags ready to check when no results came, (95hrs it took!) and we were forced to cancel 1 hour before flight. Even with moving our flight out 6 hrs! We were so disappointed, exhausted, stressed, despondent and in shock. Some things were refunded and some things were not, and for not fault of our own!
AB: "So I did what the Walgreens website said to do, …(and took) the proper test plus another test to be sure, both negative. I rented a car and traveled 20+ hours. Only to be put in quarantine 14 days. Unable to cancel the car, and leaving the state… I've been trapped in paradise in my sons apartment unable to even go to the beach with him. I've never been more defeated or depressed in my life."
Thalia: "The state of Hawaii placed… me in quarantine for our 7 day vacation because they would not accept 2 negative covid test results performed by the state of Rhode Island… Shouldn't it be the labs? I left in 24 hours and went someplace I was welcomed. I will never go back."
Thumbs Up:
David O.: "We are here and followed the protocol. No problem. We got the Abbott now rapid test for AFC urgent care. Results in 3 hours. Don't bother with a test that takes days. The state accepts this rapid test. Never a worry as we had results the same day. All you do is find a place on the list that does rapid tests and you're good."
Brad: "I don't know of a single person who followed the Costco/Azova instructions and didn't get their test back in time. The reviews on Costco's website are tainted by people who didn't follow instructions. Frankly, in most cases, it's abundantly clear they didn't even read them!!!"
Ethan H.: "Did our test through Carbon Health 2 days early, got the results back within 24 hours… Alaska pre-screening stuff  avoided any line when we arrived. Once at the resort it's been a slice of paradise. In general folks are very welcoming and accommodating."
Kathy P: Got our results in time using City Health Urgent Care in San Francisco… We opted to pay the $120 to get our results in less than 24 hours. Fortunately I had made the online appointment almost 2 months ago otherwise they are booked out into January. We actually got our results (this was last week) in 8 hours. Sooooo happy we made it and are having a great time. No negative experiences. We love Hawaii!"
Craig S.: "We read everything the State posted regarding testing, quarantines, and the like… Here we are and to us, it was worth all the hassle and uncertainty… Hawaii is such a wonderful place and the people here and their hospitality, are second to none."
Patty: "We used carbon a week ago before our flight to Honolulu… excellent service, quick results ( less than 24 hours) You'll be good to go."
We look forward to hearing about your experiences.
Disclosure: We receive a small commission on purchases from some of the links on Beat of Hawaii. These links cost you nothing and provide income necessary to offer our website to you. Mahalo! Privacy Policy and Disclosures.