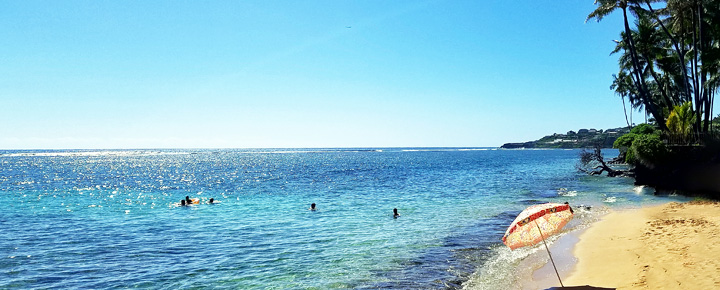 Changes announced this week and rules that go into effect on Tuesday will cause many, if not most of you planning a Hawaii vacation, to think carefully. The issue is that you must have proof of a negative test result in hand before arrival to avoid the mandatory 14-day quarantine. Starting next week there are no exceptions. So this leaves one essential question.
Thom summed it up, stating, "Yes….This is a Hot Mess!!! I begin to wonder if the concerns are more than the worth of the trip. I'm not concerned about COVID as much as not having test results in the specific window, and being forced into quarantine."
Breaking 11/23/20: Can Hawaii vacations be saved? New guaranteed testing in 36 hours announced.
Would you spend half your vacation in quarantine or go somewhere else? 
Clearly, you are calling it in your comments once again. And that news is not good. Here are just some of the issues. Please add yours to the list in the comments.
1. Caught in the middle of changing rules. People already made plans based on the rules set to expire Monday, yet now they are stuck wondering if they will just lose everything. Caroline A. said: "Changing rules at the last minute is not a good idea. 30 days notice is more reasonable." David A. said "If it was a day or two, and if you can do it at the place you are staying at, anyway, OK. But if it's two weeks locked in a hotel room – why would you get on the plane?"
2. Will test results be timely? You're telling us that there are some further delays in even getting tested. Visitors reported delays of up to an hour waiting to take their Vault video test. Reports from some on CVS have been sketchy too. Others report no problems in obtaining tests.
3. What to do with test results? We continue to hear there is a delay of a day or more from the point of uploading your negative test results to the state's website. This is resulting in much confusion about bringing paper or PDF results or solely relying on the SafeTravels website. Barbara M. confirmed the ongoing confusion about what to do with your test results. "Still need a clarification on this but at one point I was concerned about how I read the Governor's Proclamation last week as having to have COVID test results uploaded to Safe Travels before being able to board a flight. Post(s) on BOH informed me that was incorrect and you just had to have a pdf to present." The proclamation said one thing but the governor at the press conference contradicted that very point.
4. So just what will happen if a family is traveling and, for example, one person doesn't get their results. This has been repeated in many comments.
Commentor NSM is stuck awaiting just one result. Not such big a problem this week, but starting Tuesday, that would mean the straight-to-(14-day) quarantine card. "Tonight… the group that tested at Kaiser… got their negative results, woohoo! I downloaded all the results from Kaiser, went to the travel.hawaii.gov website, uploaded the PDFs, and got instant approval. Double woo hoo! There is only one of us still waiting for their negative results from CVS, 4 days later. Fingers crossed they get them tomorrow."
Channing B. also wondered "So, if a family of 4 we're traveling & staying together, and 1 member of the family didn't get their negative test result before boarding their aircraft, wouldn't the entire family of 4 be required to quarantine for 14 days?"
It is doubtful we'll know the answer before Tuesday.
5. Traveling over the holidays presents yet another set of issues. Will test providers be working and can you expect timely results? Since they are all virtually impossible to get a hold of apparently, the answer is completely unclear. Barbara M. said,
"For those who have asked about Holiday Timing for testing… I've reached out to both Vault and Costco/Azova and after days (actually months for Vault!) have received no response. I have the same problem with 12/25 being in the middle of my test period."
6. Trip Insurance with cancel for any reason coverage. Will it work or not? The answer isn't a simple yes or no. Two issues, first you usually need to have purchased it within two weeks of buying your first trip component (airfare or accommodations). And second, you need to cancel at least 48 hours before the trip commences. So how does that work?
It would work if you decided the state's new rules aren't for you. There should be enough time to cancel. But it would not work if you didn't get your results back at the last minute, since that would not be 48 hours in advance. A real conundrum. Rob L. lamented, "BOH, I was unaware of that. A 48-hour cancellation restriction for CFAR insurance is even more reason not to risk a positive test result, false positive or otherwise."
7. Accommodations are the biggest expense and the worst problem. Airline tickets are now changeable to a large degree. But less so for accommodations. Lynde C. noted, "I can't speak for VRBO but we did AirBNB… and we're ok if we want to reschedule. I know that doesn't help with people who want to cancel all together. When we looked, a lot of Airbnb's were free cancellation up to 3 weeks before."
Marge S. commented on canceling, saying, with "VRBO, then check what you agreed to and cancellation policy." With other rentals, "that will also depend on cancellation policies or maybe up to the discretion of the owner. Mostly in speaking with property management folks and realtors, there is no reimbursement. We had to cancel a short stay at Kona Billfisher in Kona and although it was within 60 days, the owner stated she would try to refund if she could find someone to rent it. That didn't happen and we were not reimbursed. Concur with BoH that CFAR insurance is an option if you are concerned about getting any refunds."
Disclosure: We receive a small commission on purchases from some of the links on Beat of Hawaii. These links cost you nothing and provide income necessary to offer our website to you. Mahalo! Privacy Policy and Disclosures.