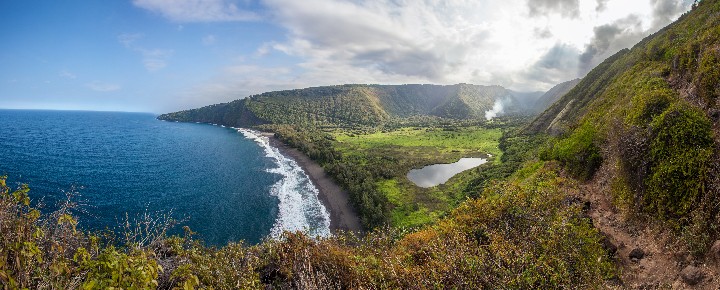 This morning we heard from an irate reader, Latonia. Here's what she said:
"I just returned from Hawaii on a wasted vacation 8/26- 8/27 and should have been there until 8/31. My party which consisted of 1 adult, 3 minors ages 6-10 all took Covid tests on the same day at the same location from "trusted partner" Walgreens within the timeframe. All but 1 result came back before the departure date. We leave for Hawaii to get to the airport, we're told we had to quarantine until the last result came in. No problem. When results came in later that evening, was told we still had to quarantine."
"Apparently, people at the airport and the state of Hawaii have 2 totally different understandings of the rules. Was told there are 2 websites with info safe travels and travelcovid19.com (or something close to that)."
"Long story short…flew back home the next; day trip over. Heard another story on my flight back from a couple with all their paperwork being required to quarantine. Hawaii is making up the rules as they go…so disappointing. They won't get my money ever again and I will discourage any of my clients from going to Hawaii unless they are dead set on going. AND they are still sending me text messages for daily check-ins and phone calls!"
(Vulgarity) Hawaii!
So what's your take?
What we see is that some people, albeit not that many, seem to be incapable of following the rules. It couldn't be that difficult given the tens of thousands of visitors who arrive in the islands each day, use the same (testing or vaccination) protocol.
Asking "someone" whether it be an airline or anyone else about traveling without proof of test results is foolish to say it nicely. The state's Hawaii Safe Travels website (https://hawaiicovid19.com/travel) is abundantly clear that you cannot arrive without test results (or proof of vaccination) and subsequently avoid the 10-day quarantine. Period.
Is Hawaii making up the rules on the fly, as Latonia proferred? Definitely not.
Previous issues with those not following the Hawaii Safe Travels Rules
You'll recall we mentioned a series of unusual videos on TikTok by a couple of young women who also discovered firsthand what happens for not following Hawaii COVID protocol. In the end, they did make it to Hawaii and were quarantine-free. But that didn't happen without tremendous difficulty and additional expense. Below is what transpired, followed by their videos (caution: swearing).
In a third incident, a quarantined Hawaii wedding couple said of their island experience, "It's like being in prison." They came to Hawaii for their honeymoon, and the couple was both fully vaccinated and had obtained negative test results. They claimed that the airline told them their tests would exempt them from quarantine, so they boarded and flew off to the islands. That's when the trouble began. On arrival, they were told that the test they took was not accepted as it was a rapid antigen test instead of a PCR/NAAT type test. The Hawaii-approved pharmacy said that it is up to the customer to determine the correct test. In the end, they were miserable here, and unable to do anything to dissuade the state regarding their mandatory quarantine.
And lastly, in yet another bizarre Hawaii COVID travel story, we learned about a couple who flew to Hawaii to be married. Unfortunately, they also did not have the right test from a Hawaii trusted partner. And, as a result, they ended up in quarantine. Rather than return to the mainland for testing as these two TikTok women did, this couple chose to remain in quarantine in Hawaii.
The women in the TikTok story planned a vacation in Honolulu and on Maui. But, unfortunately, what happened didn't go exactly as they had envisioned.
1. The two took a test from a non-Hawaii trusted partner where they live in Raleigh, North Carolina.
2. They flew first from Raleigh to Atlanta, then onward to Honolulu. It appears no one told them there was going to be a very serious problem when they arrived in Hawaii. (Important point here, the traveler is entirely responsible for meeting Hawaii entry requirements during COVID).
3. On arrival in Honolulu, officials notified the pair that they did not have tests that could be approved for exemption from quarantine, which left the only choice as a mandatory one for 10-days.
4. Rather than spend 10-days in quarantine jail, the two decided to leave Hawaii immediately and booked the next flight they could for California. They spent more than 24 hours seeking their pre-travel testing exemption before returning to Honolulu to resume their Hawaii vacation.
5. Relive their Hawaii COVID travel adventure on TikTok.
Do you have any Hawaii COVID travel stories to share?