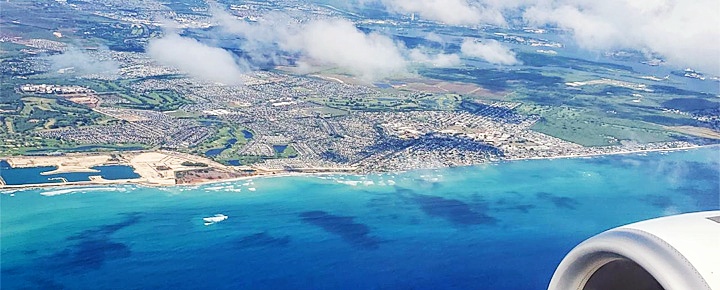 We were shocked to find that 152 flights were delayed into and out of Hawaii Monday, as reported by the flight-tracking service FlightAware. And on Sunday, they reported that there were 122 delayed Hawaii flights. It's too early to see how many will be delayed again today, but we do see some starting to be listed as of this morning.
This isn't really something we expect here in Hawaii, where good weather year-round helps reduce delays. Of the total delays on Sunday and Monday, Hawaiian had 41% of the delays (94 flights) while Southwest had 40% (92 flights). See what's causing airline flight today's below.
Breaking | 272 Flights Delayed | Hawaii Airports
84 Honolulu Flight Delays June 13
2 Amerian Airlines
3 Alaska Airlines
1 Delta Airlines
39 Hawaiian Airlines
27 Southwest
12 United
50 Maui Flight Delays June 13
3 United
2 American Airlines
3 Delta Airlines
19 Hawaiian Airlines
19 Southwest
2 Westjet
1 Air Canada
1 Alaska Airlines
18 Kona Flight Delays June 13
1 American Airlines
2 Alaska Airlines
7 Hawaiian Airlines
8 Southwest
Additionally, Sunday had multiple flight cancelations in addition to 122 delays at Hawaii airports:
71 Honolulu Flight Delays June 12
2 Air Canada
1 Alaska Airlines
2 american
2 Delta
31 Hawaiian Airlines
25 Southwest
7 United
2 WestJet
36 Maui Flight Delays June 12
11 Southwest
1  American Airlines
1 Air Canada
4 Alaska Airlines
17 Hawaiian Airlines
2 United
13 Lihue Flight Delays June 12
6 Southwest
6 Hawaiian Airlines
1 American Airlines
The previous spate of Hawaii flight delays occurred during the Memorial Day weekend. Read below for Delta's response. We were again caught off-guard by the sheer number of delays.
What is causing so many Hawaii flight delays?
We saw last week's opinion letter by the president of the Air Line Pilots Association, International, which represents more than 64,000 pilots who fly for 38 airlines in the United States and Canada. Published in USAToday, they said, of airline flight delays nationally, "airline mismanagement has left many travelers' flights delayed and even canceled – and the situation is likely to get worse this summer."
We're scratching our heads and reached out yesterday to Hawaiian Airlines, but have received no response thus far. The best answer we had regarding nationwide Memorial Day weekend delays came from Delta Airlines:
"More than any time in our history, the various factors currently impacting our operation — weather and air traffic control, vendor staffing, increased COVID case rates contributing to higher-than-planned unscheduled absences in some work groups — are resulting in an operation that isn't consistently up to the standards Delta has set for the industry in recent years."
Have you experienced a Hawaii flight delay recently?
Disclosure: We receive a small commission on purchases from some of the links on Beat of Hawaii. These links cost you nothing and provide income necessary to offer our website to you. Mahalo! Privacy Policy and Disclosures.