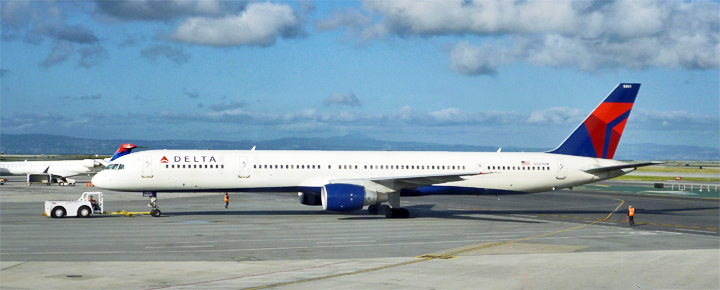 Could Delta Airlines Hawaii flights be part of the ongoing head-on competition that's been shaking up flights to Hawaii? We think so based on the latest update to their Hawaii flight schedule.
Hawaii is hot, and Delta is well aware of that. Long-haul domestic flights to Hawaii are looking more interesting all the time. Hawaiian Airlines first got into that more than a decade ago when they jumped into the New York to Hawaii fray. They followed with Boston, then Orlando and Austin just recently.
All of the airlines are anticipating strong demand for Hawaii vacation travel post-Covid and here's what Delta is doing about it.
Today Delta released its upcoming flight schedule including the end-of-year holidays and beyond. It included three entirely new routes from its eastern US hubs, including home-base Atlanta, New York, and Detroit.
Delta will fly between Atlanta and Maui nonstop, adding to its pre-existing Atlanta to Honolulu nonstop. In addition, the carrier will now serve Honolulu from both Detroit and JFK. The JFK flight is in direct competition with Hawaiian Airlines, as well as United's Newark to Honolulu nonstop. You can expect prices to remain in check on these routes once Delta gets onboard.
In total, Delta will now fly to Hawaii from 7 mainland gateways.
Delta's press release said that "breathtaking beaches, a vibrant culture, and a competitive economy make Hawaii a highly sought-after destination for families and adventurists alike. We're guaranteeing more choice for our customers this winter, alongside Delta's award-winning hospitality and industry-leading reliability."
Delta flights on the new routes feature economy, premium economy, and business class. The aircraft on these is Boeing 767 widebody.
Delta Hawaii flights in 2022 include the following:
Atlanta – Honolulu daily
Atlanta – Maui daily (starting November 19)
Detroit – Maui daily (starting November 19)
Los Angeles – Honolulu daily (up to 3 flights)
Los Angeles – Kauai six times per week
Los Angeles – Kona six times per week
Los Angeles – Maui (daily)
Minneapolis – Honolulu five times per week
New York – Honolulu daily (starting December 17)
Salt Lake City – Honolulu daily
Salt Lake City – Maui (ends this spring)
Seattle – Honolulu daily
Seattle – Kona six times per week
Seattle – Maui six times per week
Disclosure: We receive a small commission on purchases from some of the links on Beat of Hawaii. These links cost you nothing and provide income necessary to offer our website to you. Mahalo! Privacy Policy and Disclosures.